CIBR and Other Campus Core Services
In addition to the FREE hours of service provided by the UMB ICTR biostatistical, informatics, and community-collaboration services, UMB faculty may be eligible for voucher support to help defray the costs of the fee-for-service UMB Campus cores, such as those noted below. Visit the ICTR Voucher (micro grant) Program to learn how to apply.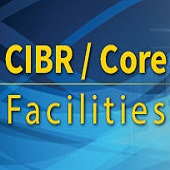 CIBR (si-ber)
The Center for Innovative Biomedical Resources (CIBR) is the administrative hub for fee-for-service cores on campus, including the School of Dentistry, School of Pharmacy, and School of Medicine. Interdisciplinary collaborations lead to scientific achievement and help researchers get the most of their research funds. Below is a sample list of Cores by category.
Animal Model Resource
Bioinformatics & Statistics
Clinical Resources
Cytometric & Bioassay
Drug Development Resource
Imaging Technologies
Nucleic Acid & Genomic
Structural Biology Facilities
Visit CIBR for a complete list of campus resources as well as important CIBR news and events.
BIORESCO (bi-o-res-co)
BIORESCO (BIOmedical REsearch Supply COre): Your ONE-STOP SHOP for all lab supplies and small equipment. Some of the advantages of using BIORESCO are:
Never pay list price again. All vendors offer the lowest prices on this campus.
Pay no shipping/handling charges or hazardous and dry-ice charges (average cost $30-$40).
Access more than 40 vendors and over 5,000 "on-site" items.
Access about 2 million products on the website.
Receive free campuswide delivery.
Purchase with a minimum amount of paperwork and inconvenience. Consolidate your purchasing.
SAVE TIME AND MONEY by contacting BIORESO first before committing to outside vendors.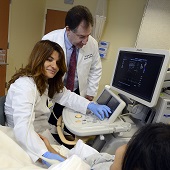 GCRC
General Clinical Research Center (GCRC): Located in the University of Maryland Medical Center (UMMC), 22 S. Greene St., 10th-floor C and D wings, the GCRC is supported by the UM School of Medicine and UMMC. The GCRC is available to all UMB researchers as a fee-for-service and supports the full spectrum of patient-oriented research, including pilot studies that may lead to peer-reviewed clinical research. Services available include:
Facilities for inpatient* and outpatient data collection
Physical examination and monitoring
24-hour nursing care
Phlebotomy and specimen processing*
Subject teaching
Investigational drug administration
Special testing/procedures*
Research subject advocate (RSA)
*Does not include University of Maryland Medical System (UMMS) or University of Maryland Faculty Physicians, Inc. (FPI) services, such as overnight admission fees, laboratory processing, X-rays, echocardiograms, MRIs, etc. If your project requires these services, please contact the Center for Clinical Trials and Corporate Contracts (CCT) at 410-706-1932.
UMMC Allowed Services
PLEASE NOTE: At this time, the ICTR support from the Vouchers Program can only be used to defray the costs of UMMC Investigational Drug Services (IDS).
Important Information About Using UMMC Services
University of Maryland Medical Center (UMMC) Services: If you have a need for hospital services to conduct your research, such as echocardiograms, X-rays, and laboratory testing, please go to UMBiz to initiate a Clinical Research Request. UMB will advise UMMC of your study and a coverage analysis will be completed by UMMS to assist with any remaining budget negotiations and ensure billing compliance by UMMS and FPI. When the coverage analysis is complete and approved by your study team, UMMS will create an RSH record in Epic for the individual participant's association. Noncompliance will lead to study participants getting erroneous charges for research services.