Art can be defined in so many ways and mean so many different things — to the creator and to those who experience the creation. We can be touched, transported, or brought to tears. We can be inspired, soothed, or enraged. The main thing, according to the late 19th- and early 20th-century French sculptor Auguste Rodin, is "to be moved, to love, to hope, to tremble, to live."
Today our lives, constricted by COVID-19 these last six months, have reflected just a little of the unseen terror of past pandemics. The plagues of Europe and the Middle East were mostly seen through a lens of religion and morality. Think of the frightening visions of Pieter Bruegel the Elder's The Triumph of Death in the 16th century or Nicolas Poussin's The Plague of Ashdod in the 17th. Or Egon Schiele's The Family, painted during the Spanish flu 100 years ago.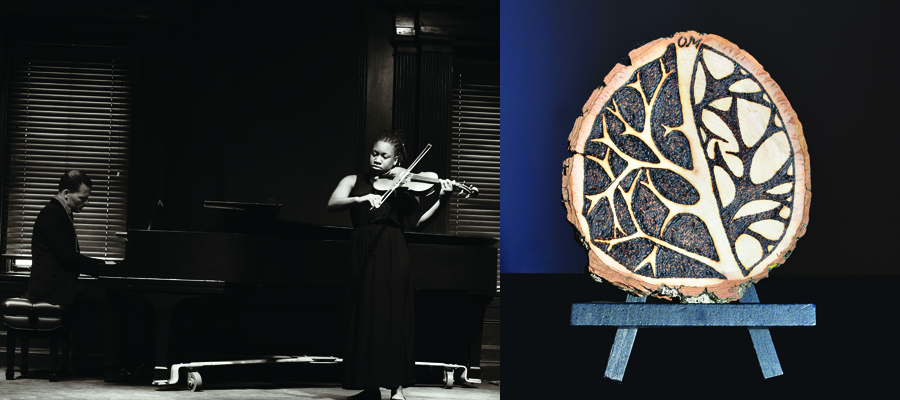 This pandemic at this time is clearly viewed differently. We understand more about what's happening and why. But it has evoked many of the same themes about the fragility of life, our interdependence, and the almost divine sacrifices of caregivers.
Unfortunately, the people we expect to help us navigate those questions, our artists, have been some of the most severely impacted. A Brookings Institution study found that between April and July of this year about 2.7 million jobs and more than $150 billion in sales of goods and services for creative industries nationwide were lost — mostly in the fine and performing arts. And professional artists are not typically known for having big bank accounts to help them weather the storm.
Of course, some artists do feel more energized and focused in lockdown. A Washington Post online call for art this summer brought in 650 entrants, including some darkly humorous pieces like a social distancing park bench, a digital rendering of a masked woman perfuming herself with something labeled l'eau de bleach, and a face mask with a stimulus check printed on it. Toronto artist Gary Taxali went so far as to tell CNN that "staying in and getting lost in making art is pure bliss."
Many others have adapted to the new order of things. Google Arts and Culture can take you to hundreds of museums around the world. The National Symphony Orchestra website is one of many that offers thousands of video performances in its library. And local efforts, like the University of Maryland, Baltimore's (UMB) own art and literary journal, 1807, give amateur artists new opportunities to express themselves and engage their communities.
On the Sept. 10, 2020, edition of Virtual Face to Face with Dr. Bruce Jarrell, host Bruce E. Jarrell, MD, FACS, president of UMB, spoke with three contributors to 1807. Oksana Mishler, RDH, DHSc, clinical assistant professor at the University of Maryland School of Dentistry and a member of the UMB Council for the Arts & Culture; Erin Hagar, MA, MFA, senior instructional designer, Faculty Center for Teaching and Learning, also a member of the UMB Council for the Arts & Culture; and Roosevelt Hammett, officer with the UMB Police Department.
Setting the tone for the discussion, Jarrell presented a recent discussion with the honorary chair of the UMB Council for the Arts & Culture, Maryland First Lady Yumi Hogan, MFA. Hogan is an artist, adjunct faculty member at the Maryland Institute College of Art, and a contributor to 1807.
Watch the discussion by accessing the video link at the top of the page.