The University of Maryland, Baltimore (UMB) is expanding its outreach to the surrounding West Baltimore community with the launch of a brand-new Community Engagement Center (CEC). The University marked the start of the renovation of an historic building with a ceremonial groundbreaking ceremony held Oct. 24, 2019.
Former Baltimore Ravens great, Pro Football Hall of Famer, and new UMB Foundation, Inc. board member Ray Lewis attended along with other new board members, city leaders, elected officials, members of the business community, and West Baltimore neighbors.
The late Rep. Elijah E. Cummings, who was a large supporter of UMB's community engagement initiatives and an advocate for the West Baltimore community, was honored at the start of the ceremony.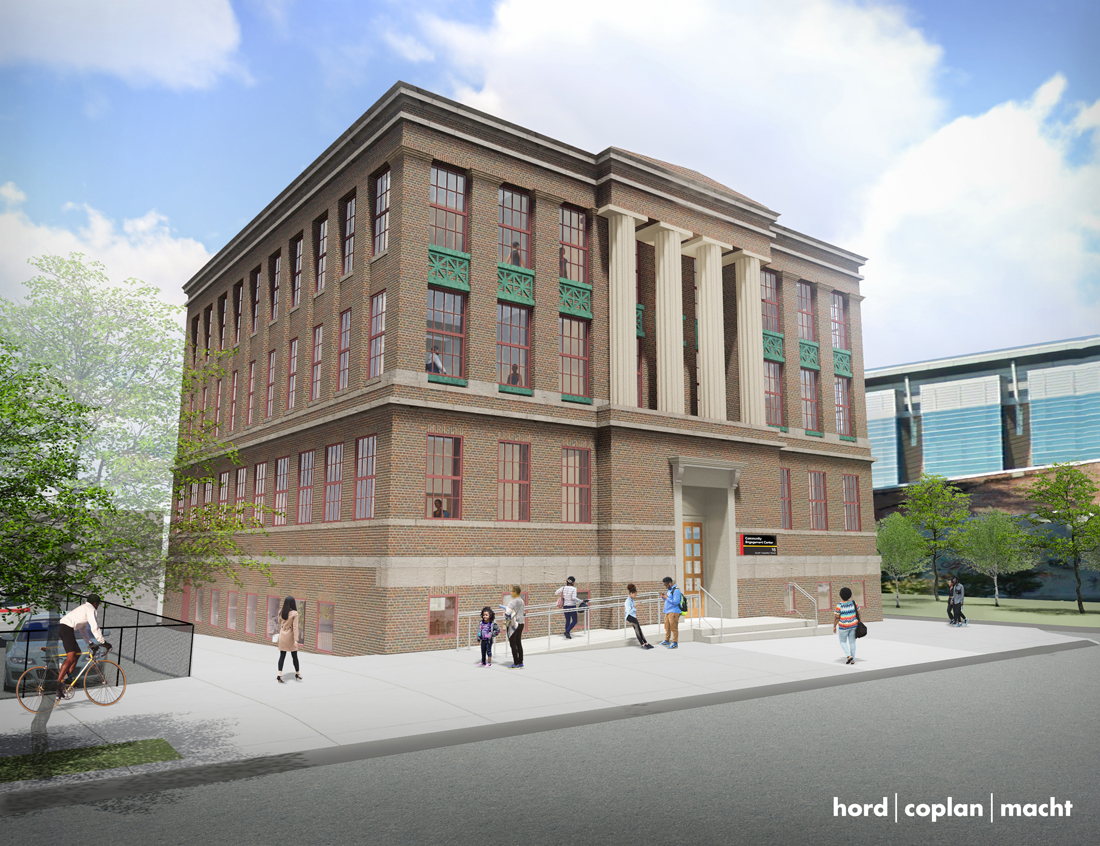 The event was held within view of the building to be renovated at 16 S. Poppleton St. in Baltimore. Instead of shovels, participants were given leaves that could be placed on a replica of an elm, a symbol at UMB in recognition of the Davidge Elm that stood outside historic Davidge Hall.
The new Community Engagement Center, as described in a July 31, 2019, press release, will be the cornerstone of UMB's Community Campus, a location and a concept that demonstrates a deep commitment to strengthening West Baltimore in collaboration with the neighbors who live there. Located immediately west of UMB's academic campus, the Community Campus allows the university to meet and serve the residents where they are through a variety of resources, programs, and activities.
The new CEC will be close to seven times larger than the current center, which opened its doors in 2015. In four years, the current center has recorded more than 35,000 visits from men, women, teens, and children who engage with its services and programming. The CEC is where UMB helps its neighbors find jobs, gives children a safe place to learn and play, hosts health and fitness programs, and connects neighbors with various resources.
For additional information about UMB's outreach and involvement in the West Baltimore community, visit the Office of Community Engagement website.