Applying to dental school can be a daunting process. Scheduling entrance exams, rounding up recommendations, ensuring you've completed the proper prerequisites. It can be a lot. Add the uncertainties of COVID-19 to the mix and perhaps an aspiring dental student might want to wait until life regains a bit of normalcy before applying.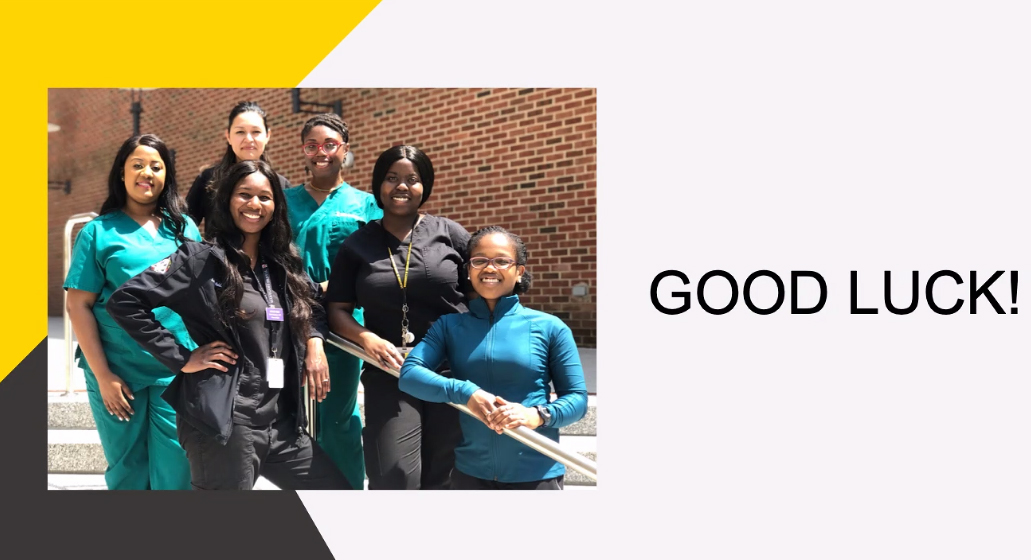 The University of Maryland School of Dentistry hopes a virtual Q&A for prospective students held June 24 will help to clear up some of the confusion of applying to dental school. Organized by the Office of Admissions, the popular webinar is one of several held throughout the summer to help potential students put their best foot forward when applying.
The registration form for the event was upbeat stating, "COVID-19 interfered with our plans to offer an event at the dental school to address your questions but that virus isn't getting us down and we don't want it to get you down either!"
Judy Porter, DDS, MA, EdD, associate dean of admissions and recruitment, answered a wide range of questions for over 80 virtual attendees regarding educational requirements, the application checklist, and how applying this year will be different from years past.
Applicants should still apply through the Associated American Dental School Application Service also known as AADSAS. Applications are due by Dec. 31, but Porter urged students to apply well before the deadline due to the rolling admissions process. Two recommendations, a personal statement, and an official score on the Dental Admissions Test (DAT) are also required.
While some things remain the same, there are a few significant changes, beginning with increased flexibility on the number of required shadowing hours. "We usually like to see you shadow about 100 hours," said Porter of the time students spend getting experience in a dental office before applying. "This year we're going to be pretty flexible because we don't want to endanger you by being in a dental office where you would have a lot of exposure to the virus."
There will also be flexibility with the timing of the DAT test. "We know a lot of you were waiting until spring to take your DATs and it may be August until you get to take them," said Porter. This year, scores must be received by Dec. 15, an extension of two weeks.
Interviews this year will be virtual and will start and end later than years past in conjunction with the delayed DAT testing. "We're going to be doing Zoom interviews," Porter said. "You will still get to talk to a panel of students and you will have a virtual tour of the building and campus, but in order to keep everyone safe, all interviews this year will be virtual."
Of course, there are prerequisite course requirements and application fees that must be submitted as well. More details about the application process can be found here.
In a series of slides, Porter gave applicants some "toothy tips" to ease the application process:
Do remain professional when speaking to admissions representatives
Do review your application status before calling an admissions office
Do adjust your application to accommodate each school
Don't compare your application to others
Don't ask to substitute a school's prerequisites
Don't ask admissions representatives to review your credentials before you apply
Several current UMSOD students participated in the webinar to offer an insider's perspective to attendees. Sunny Chaudry, a third-year student, agreed with Porter regarding completing the application early. "I think the biggest thing is to get your application in as early as possible," since many schools have rolling admission. You may have "stellar stats," he said, "but you'll find that getting it in later could affect you."
Chaudry also reminded applicants to be themselves on interview day. "Be kind to yourself," he said. "I think that's the best way to handle it."
Second-year student Ann Marie Rizkalla, agreed, telling applicants to go into the interview relaxed and confident. "Just know if you made it to an interview, they see you have good credentials and you're meant to be there. So just relax and be yourself," she advised.
Before opening the discussion to questions, Porter shared qualities that UMSOD is looking for in incoming students. After the required scores, recommendations, and prerequisites are met, the School of Dentistry is looking for good communicators with integrity.
"It's so important when you're treating patients to be able to talk to people, to earn their trust," she said. "To do that you've got to be comfortable talking to a lot of different kinds of people from a lot of different cultures."
Underrepresented minorities made up 23 percent of the class who entered in 2019, according to enrollment statistics. Porter is proud of that number and noted a diverse student population is important because of the diverse patient population treated by UMSOD students. "It's part of who we are to be inclusive and diverse. We do better work that way."
UMSOD will host another Q&A for prospective students July 22, 2020. Click this link to register.