"The Live Near Your Work [LNYW] program is a terrific example of how the University can be in partnership with our surrounding communities," University of Maryland, Baltimore (UMB) President Bruce E. Jarrell, MD, FACS, said at a gathering to celebrate the fifth anniversary of the popular program's 2018 relaunch.
Jarrell and other University leaders were joined by LNYW grant recipients and program partners Jan. 26 at Suspended Brewing Company on Washington Boulevard in the Pigtown neighborhood, just west of the campus.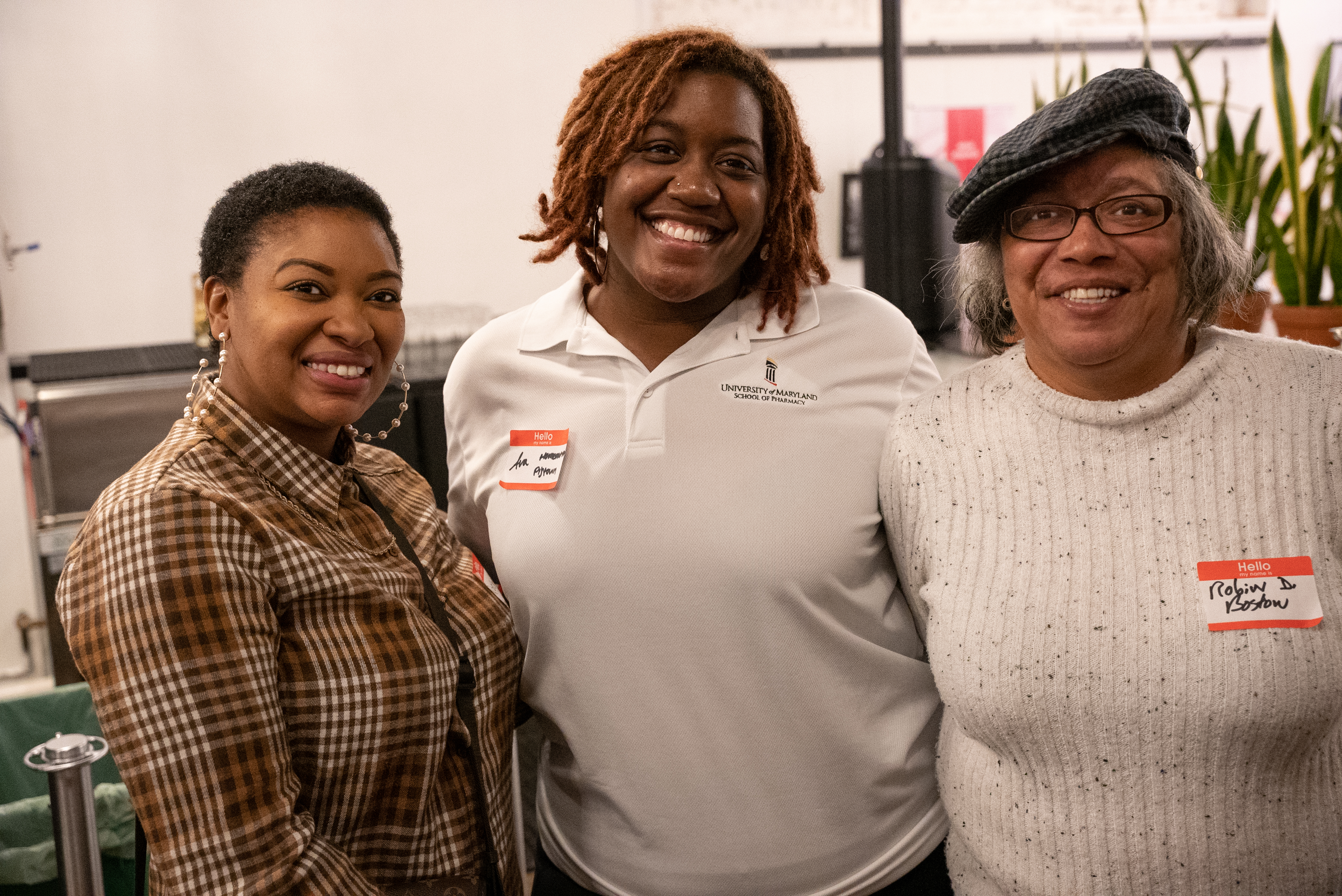 LNYW is a homebuying assistance benefit for University employees that offers money toward the down payment and closing costs on homes in select West Baltimore neighborhoods. All participants must commit a minimum of $1,000 toward the down payment
UMB's original LNYW grant of $2,500 was rarely used by employees, so in 2018 University leaders committed $1.5 million to boost the outlay to $16,000 per eligible participant. In addition, participants are eligible to receive a matching grant of $2,500 from Baltimore City's LNYW program.
Dawn Rhodes, DBA, senior vice president and chief business and finance officer, said her goal when relaunching the program five years ago was to have UMB truly be part of the community while also empowering University employees to be part of the community's revitalization.
"Homeownership is one of the ways that you can truly generate individual and generational wealth," Rhodes said. "So we wanted to have a win-win situation: help revitalize communities that had lots of vacant homes and give benefits to our employees."
Robin Boston, an accountant in the Office of Philanthropy, was one of the first of the 68 employees who have benefited from more than $1 million in grants so far. Boston purchased her Hollins Market home in May 2018 and has boasted about the program ever since.
"I went from renting to being a homeowner and establishing equity in my home. Buying a house was one of the best investments and best decisions I have made in my life," Boston said.
Like Boston, all LNYW participants go through homeowner counseling before purchasing their homes to learn about the neighborhoods, homebuying process, and additional grant opportunities. The homeowner education is provided by Live Baltimore, whose mission is to highlight Baltimore as a growing and vibrant city that attracts and retains a diverse population.
"We sent staff to UMB to be in the office, provide homeownership education assistance, and pitch the great things about the neighborhoods that were included in the program," said Annie Milli, executive director of Live Baltimore. "It is really an unprecedented level of partnership."
LNYW also is committed to supporting businesses in the community. The Jan. 26 celebration could have been held on campus, but the LNYW committee made a point to host the event at a venue in one of the program's targeted neighborhoods, which are Barre Circle, Druid Heights, Franklin Square, Heritage Crossing, Hollins Market, Mount Clare, Pigtown/Washington Village, Poppleton, Union Square, and Upton.
"We want to pour into the community. We are a part of the community," Rhodes said. "We want to do our business and spend our money in West Baltimore. That is why we're here."
To learn more about UMB's LNYW program, visit this link.