The University of Maryland, Baltimore (UMB) has announced that Barbara Pierce Bush, co-founder and board chair of Global Health Corps (GHC), will serve as commencement speaker at the University's May 16 ceremony in Baltimore.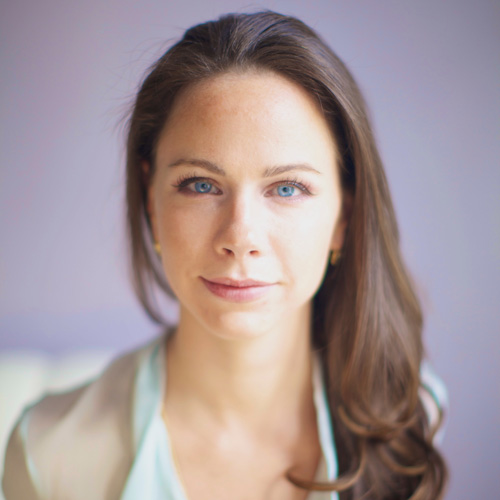 Bush, the daughter of former U.S. President George W. Bush and former First Lady Laura Bush, and granddaughter of the late President George H.W.Bush and her namesake Barbara Bush, co-founded GHC in 2009 to mobilize a global community of young leaders to build the movement toward health equity. To date, the nonprofit organization has fostered more than 1,000 young leaders who believe health is a human right and who take an innovative approach to solving some of the world's biggest global health challenges.
In 2015, Bush was recognized as one of Fast Company's 100 Most Creative People in Business. Previously, she worked at the Smithsonian Institution's Cooper-Hewitt National Design Museum, Red Cross Children's Hospital in South Africa, UNICEF in Botswana, and the U.N. World Food Program. She is a member of UNICEF's Next Generation Steering Committee and has served on the board of directors of Covenant House International, PSI, and the United Nations' Global Entrepreneurs Council.
"Ms. Bush's dedication to global health equity and public service is something she shares with the entire UMB community, and we look forward to her time with us as we celebrate this major milestone in the lives of our students," said UMB President Jay A. Perman, MD.
UMB commencement ceremonies take place from 9 to 11 a.m. on Thursday, May 16, at Royal Farms Arena, 201 W. Baltimore St.
For more information or to arrange for media coverage, please contact Mary T. Phelan, senior media relations specialist, at (410) 706-3803 or maryphelan@umaryland.edu.
About the University of Maryland, Baltimore
Founded in 1807, the University of Maryland, Baltimore is Maryland's only public health, law, and human services university, dedicated to excellence in education, research, clinical care, and public service. UMB enrolls 6,500 students in six nationally ranked professional schools — medicine, law, dentistry, pharmacy, nursing, and social work — and an interdisciplinary Graduate School. The university provides more than $40 million each year in uncompensated care to Maryland citizens, and receives more than $667 million in extramural research funding annually. For more information about the University of Maryland, Baltimore please visit www.umaryland.edu.
###