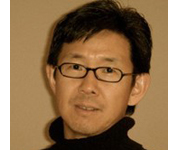 Jin Y. Ro, BS, MA, PhD
Professor, Department of Neural and Pain Sciences
SCHOOL OF DENTISTRY
Research interests
Cellualr and molecular mechanisms of muscle pain
---
Trigeminal pain processing
---
Peripheral mechanisms of chronic pain
---
Sex differenes and hormonal effects in pain and analgesia
Research approaches
Behavioral pharmacology
---
Extracellular electrophysiology
---
Ca2+ imaging
---
Biochemistry and molecular biology
Publications
S Wang, J Joseph, JY Ro, MK Chung (2015) Modality-specific mechanisms of PKC-induced hypersensitivity of TRPV1: S800 is a polymodal sensitization site. Pain (in print)
MK Chung, J Lee, J Joseph, JL Saloman, JY Ro (2015) Peripheral Group I metabotropic glutamate receptor activation leads to muscle mechanical hyperalgesia through TRPV1 phosphorylation in the rat. J of Pain 16 (1):67-76
J Joseph, S Wang, J Lee, JY Ro, MK Chung (2013) Carboxy terminal domain of transient receptor potential vanilloid 1 contains distinct segments differentially involved in capsaicin- and heat-induced desensitization. J Biol Chem. 288(50): 35690-702
JS Lee, J Saloman, G Weiland, MK Chung and JY Ro (2012) Functional interactions between NMDA receptors and TRPV1 in trigeminal sensory neurons mediate mechanical hyperalgesia in the rat masseter muscle. Pain. 153 (7):1514-24.
K Niu, Y Zhang and JY Ro (2012) Effects of gonadal hormones on the peripheral cannabinoid receptor 1 (CB1R) under a myositis condition in rats. Pain 153 (11): 2283-91.