This transplant was the only option available for Faucette, who was facing near-certain death from heart failure. The patient, who lives in Frederick, Md., is a married father of two and a 20-year Navy veteran and most recently worked as a lab technician at the National Institutes of Health before his retirement. He is currently breathing on his own, and his heart is functioning well without any assistance from supportive devices.
"My only real hope left is to go with the pig heart, the xenotransplant," Faucette said during an interview from his hospital room a few days before his surgery. "Dr. Griffith, Dr. Mohiuddin, and their entire staff have been incredible, but nobody knows from this point forward. At least now I have hope, and I have a chance."
Added his wife, Ann Faucette: "We have no expectations other than hoping for more time together. That could be as simple as sitting on the front porch and having coffee together."
The U.S. Food and Drug Administration granted emergency approval for the surgery on Friday, Sept. 15, through its single patient investigational new drug (IND) "compassionate use" pathway. This approval process is used when an experimental medical product, in this case the genetically modified pig's heart, is the only option available for a patient faced with a serious or life-threatening medical condition. The approval was granted in the hope of saving the patient's life.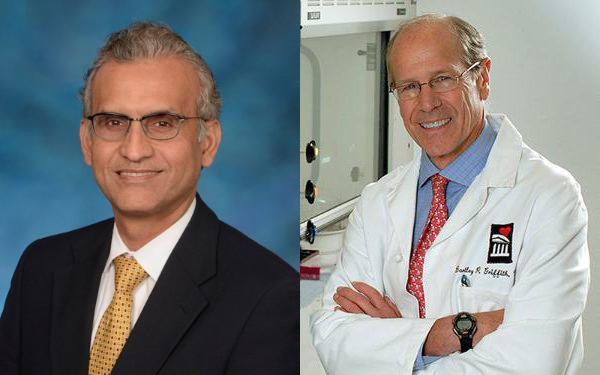 Resources for the Media:
Photos, Surgery Video, Patient and Surgeon Interviews.
Please download video and images to your computer before viewing them.