Louise S. Jenkins, PhD '85, MS '81, RN, FAHA, ANEF, a professor and the co-founder and director of the Institute for Educators at the University of Maryland School of Nursing (UMSON), has been awarded a 2018-19 Wilson H. Elkins Professorship from the University System of Maryland (USM) for her work in developing a comprehensive blueprint for preparing the next generation of nursing faculty in the state.
Her development plan includes creating a think tank of experts in teaching and learning, expanding pilot projects, and engaging with faculty throughout the state. The award amount is $50,000.
"It is a great honor to be selected for an Elkins Professorship for many reasons," said Jenkins, who is also director of UMSON's Teaching in Nursing and Health Professions Certificate program. "As the first nurse to receive this award, I am looking forward to the opportunity to work with colleagues and stakeholders across Maryland to explore and expand avenues for preparing the next generation of nursing education faculty."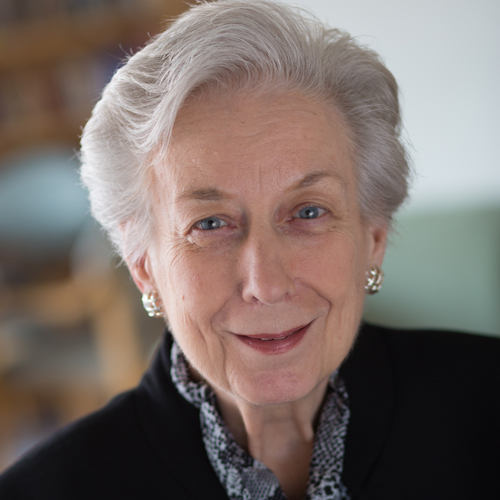 "We congratulate Dr. Jenkins on this prestigious award. For over 22 years, she has served as a champion for the application of evidence-based practices to teaching and has been a pioneer in the application of technology," said UMSON Dean Jane Kirschling, PhD, RN, FAAN. "Through the programs of the Institute for Educators, Dr. Jenkins has fostered innovation in teaching and learning for faculty and clinical educators throughout the state. She is a visionary and innovative educational leader who perceives how the art and science of teaching must evolve and is then able to create the organizational systems, teaching methodologies, and curriculum to move the enterprise forward. The Wilson H. Elkins Professorship is a wonderful honor and will enable her to expand her work fostering the highest levels of excellence in nursing education and addressing the critical shortage of nursing faculty in Maryland."
The Elkins Professorships support professors and researchers who demonstrate exemplary ability to inspire students and whose professional work and scholarly endeavors make a positive impact at their universities, the entire USM, and beyond.
Jenkins was named the University of Maryland, Baltimore's (UMB) Teacher of the Year in 2016. In 2014, she was inducted as a fellow of the National League for Nursing's Academy of Nursing Education for her contributions to faculty development in Maryland and surrounding areas. In 2004, she co-founded the Institute for Educators, a statewide center for achieving excellence in nursing education that prepares new educators and supports current nurse faculty members. Jenkins also co-founded and served for 12 years as co-director of the Clinical Education and Evaluation Standardized Patient Laboratory, recently renamed the Standardized Patient Program — a unique collaboration between UMSON and the University of Maryland School of Medicine that offers learners at UMB and across the region an opportunity to refine their clinical and communication skills with professional standardized participants.
Candidates for the Elkins Professorship must possess a solid record of achievement in their academic or professional disciplines; demonstrate a desire and ability to lead and inspire undergraduate and graduate students; show significant achievement beyond their traditional disciplines; and demonstrate ability and intent to pursue scholarly or professional activities beyond USM.
The Wilson H. Elkins Professorship honors the late Wilson H. Elkins, who led the University of Maryland, College Park as its president from 1954 to 1978. The Wilson H. Elkins Endowment Fund supports the professorship awards in combination with institutional and system resources.
USM Chancellor Robert L. Caret, PhD, in a letter to UMB President Jay A. Perman, MD, wrote: "The review committee was delighted with Dr. Jenkins' plans to develop a comprehensive blueprint for preparing the next generation of nursing faculty in Maryland by establishing strategies for driving new pedagogy, optimizing the role of simulation-based learning to prepare health professionals for seamless entrance into clinical practice, appropriately leveraging technology for teaching and lifelong learning, and expanding systems for precepting of new educators. The knowledge gained from this work will have a significant impact at UMB and far beyond. I am pleased we can support this project."
This year's other Elkins Professorship recipients are Justin Dunmyre, PhD, MA, associate professor of mathematics at Frostburg State University, and Sarah Surak, PhD, MPA, and Alexander Pope IV, PhD, MA, co-directors of Salisbury University's Institute for Public Affairs and Civic Engagement.
"These educators and scholars are cultivating an environment focused on civic responsibility, innovative education, and economic development," Caret said. "We are fortunate to have them as part of Maryland's public university system."