The University of Maryland BioPark was honored as the Outstanding Research Park of 2017 at the Association of University Research Parks (AURP) International Conference in Huntsville, Ala., on Oct. 11.
The award recognized that the BioPark "has created a robust community of innovation while being an integral participant in the rejuvenation of West Baltimore," according to an AURP release. The BioPark is one of 700 research parks around the country and the world participating as members in AURP.
Over its 12-year history the BioPark has generated more than $400 million in capital investment; recruited 25 tenants employing 900 people, the majority of whom work for biotech companies; and invested in the West Baltimore community surrounding the BioPark.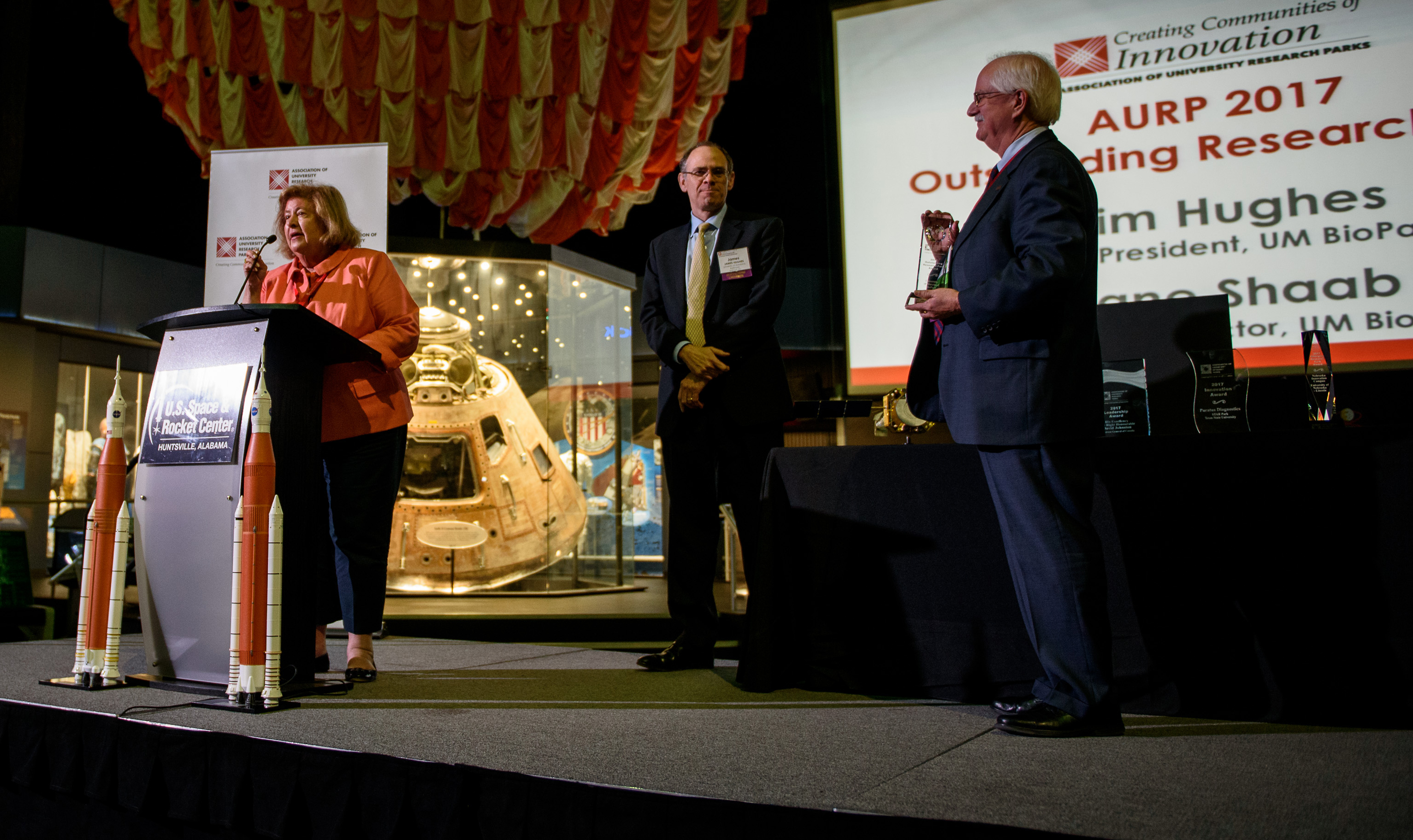 Accepting the award on behalf of the BioPark were James L. Hughes, MBA, chief enterprise and economic development officer and vice president at the University of Maryland, Baltimore (UMB), and Jane Shaab, executive director of the BioPark and assistant vice president, economic development at UMB. Hughes is president of the UMB Health Sciences Research Park Corporation (RPC), the nonprofit entity that develops the BioPark. Shaab is senior vice president of the RPC.