Typically focused on raising breast cancer awareness, October has a new focus on women's health as a researcher at the University of Maryland School of Nursing (UMSON) seeks to study how vaginal health plays a key role in preventing disease that can lead to infertility and cancer.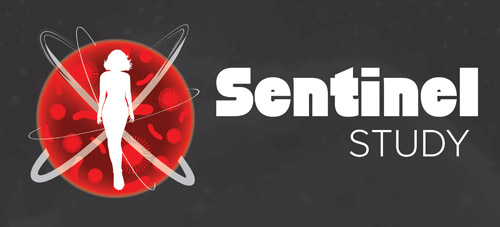 The Sentinel Study, led by Associate Professor Mary Regan, PhD, RN, of UMSON's Department of Organizational Systems and Adult Health, investigates how components of the vaginal environment protect women. Microbes residing in the vagina are critical to women's reproductive health and play a key role in preventing disease that can lead to infertility and cancer. Abnormal composition of the vaginal microbiota can lead to Pelvic Inflammatory Disease (PID). More than 20,000 women a year are diagnosed with infertility secondary to PID.
Regan is looking to recruit up to 200 women between the ages of 18 and 44 for the study. Participants will be asked to complete a brief questionnaire and self-collect urine and vaginal samples, and will be compensated $20.
"A primary component of women's health is vaginal health," Regan said. "Vaginal health has a direct correlation to reproductive health, infertility, preterm birth, miscarriage, endometriosis, and cancer. What this study will do is provide us with the ability to begin to understand the protective capacity of factors within the vagina.
"We always associate October with breast cancer, and that is a very important cause, but the reality is that it is much more likely that women will experience a disease process associated with vaginal health," Regan said, noting that vaginal health also is connected to cancer in the reproductive tract. "And the fact that it's the vagina, the hidden organ that nobody wants to talk about. But unless we start talking about it, nothing is going to be done to reduce the prevalence of these diseases."
Mary Regan is available for media interviews. Please contact Mary T. Phelan at 443-615-5810 to make arrangements. For information about how to participate in the study, call 410-706-3200 or follow #SentinelStudy and #vaginaldialogue on social media.
For a recent video of Regan discussing a $4.8 million grant-funded research study on the link between diet and preterm birth, click here.
# # #
The University of Maryland School of Nursing, founded in 1889, is one of the oldest and largest nursing schools in the nation and is ranked among the top 10 nursing schools in the United States. Enrolling more than 1,900 students in its baccalaureate, master's, and doctoral programs, the school develops leaders who shape the profession of nursing and impact the health care environment.