University of Maryland, Baltimore (UMB) President Bruce E. Jarrell, MD, FACS, has selected nationally recognized Fourth Amendment expert Renée McDonald Hutchins, JD, to be the next dean of the University of Maryland Francis King Carey School of Law.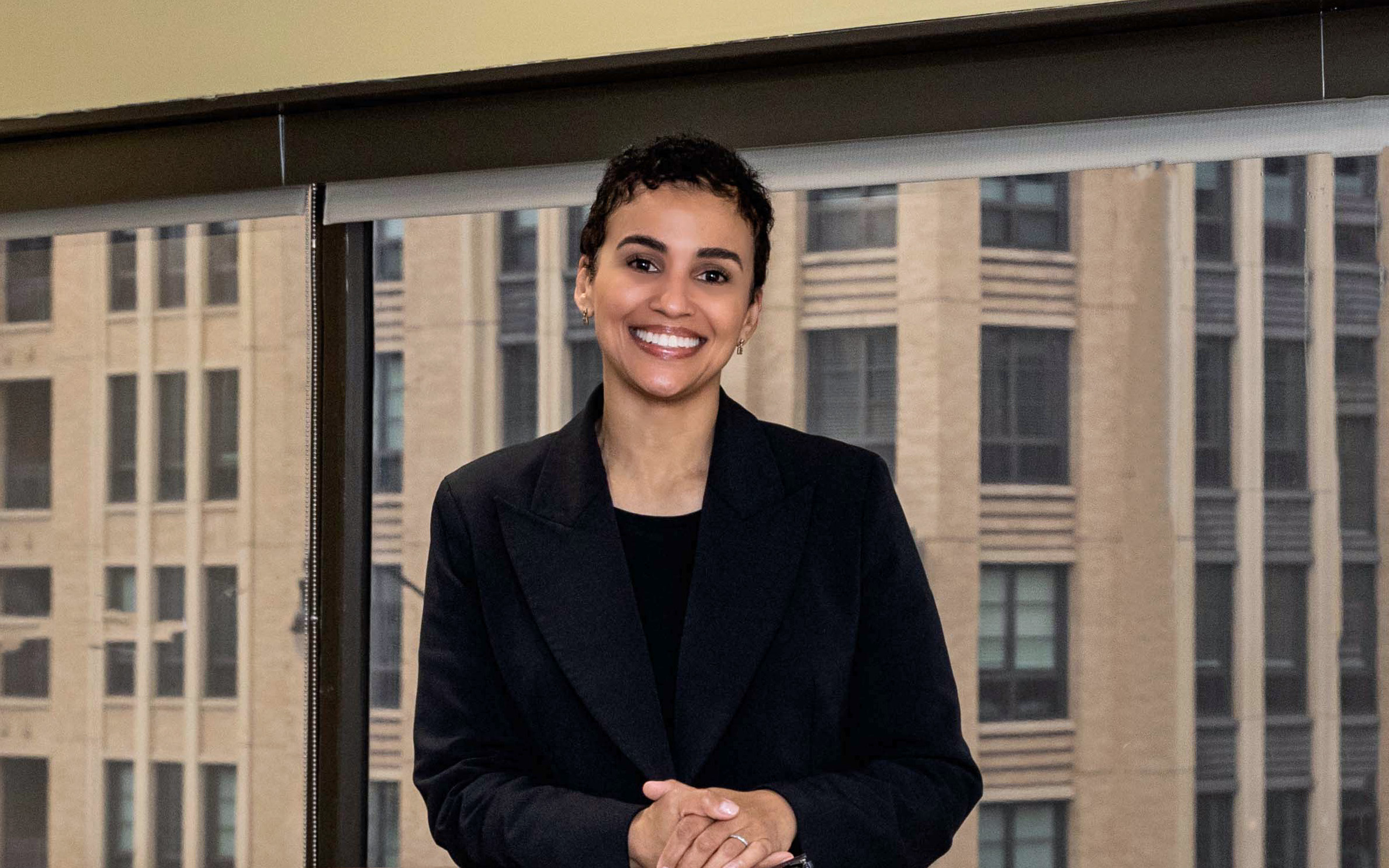 The selection was made following a rigorous national search and is effective Aug. 1, 2022. Hutchins is currently dean and professor of law at the University of the District of Columbia David A. Clarke School of Law.
"Renée Hutchins is the ideal choice to lead Maryland Carey Law," said Jarrell. "She is a proven leader, and I am confident that she will continue to move the School of Law forward in its trajectory of producing some of the best legal minds in Maryland and the country."
"It's a tremendous honor to be selected as dean," said Hutchins. "I look forward to working with the talented, committed faculty of Maryland Carey Law to provide a fertile training ground for the next generation of lawyers."
Hutchins will be returning to Maryland Carey Law, which she left in 2019 after serving 14 years in pivotal roles on the faculty including the Jacob A. France Professor of Public Interest Law, co-director of the Clinical Law Program, and founding director of the Appellate and Post-Conviction Advocacy Clinic.
Hutchins is a leading expert on the Fourth Amendment and criminal appellate practice. Her legal scholarship, which sits at the intersection of criminal procedure and social science, has been published in leading law journals and been cited by numerous U.S. Courts of Appeals and state appellate courts.
She authored the casebook "Developing Professional Skills: Criminal Procedure" and was co-author of the casebook "Learning Criminal Procedure." She also has written about racial profiling and the practice of stop-and-frisk, has a long record of supporting faculty scholarship, and has provided legal analysis and insight for media outlets such as MSNBC, Voice of America, and C-SPAN.
In 2017, Hutchins was elected to the prestigious American Law Institute, a national organization of distinguished lawyers, judges, and academics that works to clarify and improve the law through the publication of restatements of the law and model codes. Her extensive legal experience spans federal and state courts across the nation, including the high courts of New York and Maryland where she is currently serving her third four-year term on the Appellate Courts Judicial Nominating Commission.
Hutchins earned a bachelor's degree in mathematics from Spelman College, America's oldest historically black liberal arts college for women. She went on to receive her JD from Yale Law School, where she was chair of the Moot Court Board of Directors, and then clerked for Nathaniel R. Jones of the U.S. Court of Appeals for the Sixth Circuit.
"I am delighted that Renée has agreed to serve as the next dean of the law school," said Roger J. Ward, EdD, JD, MSL, MPA, provost, executive vice president, and dean of the Graduate School, who chaired the search committee. "She is a passionate educator and a very competent scholar, practitioner, and academic leader dedicated to animating the school's mission in service of disadvantaged communities across the state. I look forward to welcoming her back to the UMB community this summer."
Search committee co-chair and Maryland Carey Law Professor Leslie Meltzer Henry, PhD, JD, MSc, praised Hutchins as an energetic leader with a longstanding commitment to legal education and social justice. "Her superb litigation and teaching skills are a huge asset to our Clinical Law Program, and I am confident that she will have a tremendous impact in her new role," said Meltzer Henry.
President Jarrell announced in September that Donald B. Tobin, JD, was stepping down as dean of Maryland Carey Law at the end of the 2022 academic year to return to full-time teaching.
Tobin's commitment to training great civic-minded lawyers and providing access to justice for those in need led him to introduce a few key initiatives that help set Maryland's top law school apart from the rest. Among these are the Chacón Center for Immigrant Justice, which opened in spring 2021, and the Erin Levitas Initiative for Sexual Assault Prevention. Under Tobin's leadership, the law school also expanded its highly ranked Clinical Law Program, launched the Criminal Defense Clinic, and will soon establish a professorship in consumer law.
Additionally, due to philanthropic and fiscal efforts during his tenure, Maryland Carey Law experienced a balanced budget, a doubling of the school's endowment, and a significant increase in scholarship spending.
As Tobin moves on to a new role at Maryland Carey Law, he is thrilled to pass the baton to the trusted, accomplished hands of Hutchins.
"I am incredibly excited about the future for Maryland Carey Law and know that Dean Hutchins is the perfect person to move the law school to even greater heights," said Tobin.
About Maryland Carey Law
The University of Maryland Francis King Carey School of Law was established in 1816 and began regular instruction in 1824. It is one of the oldest law schools in the nation, but its innovative programs make it one of the liveliest and most dynamic today. Maryland Carey Law stands among five other professional schools on the Founding Campus of the University of Maryland. It has taken advantage of this location to become an integral part of the Baltimore-Washington legal and business community.
About the University of Maryland, Baltimore
The University of Maryland, Baltimore (UMB) was founded in 1807 as the Maryland College of Medicine, which now stands as the nation's oldest public medical school. In response to growing social and cultural needs, UMB's mission has evolved and grown tremendously. Widely recognized as a preeminent institution, UMB serves as the academic health, law, and social work university of the University System of Maryland and is guided by a mission of excellence in education, research, clinical care, and public service.
UMB is a thriving academic health center combining cutting-edge biomedical research, exceptional patient care, and nationally ranked academic programs. With extramural funding totaling $682 million in Fiscal Year 2021, each tenured/tenure-track faculty member generates an average of $1.5 million in research grants each year. The 3,123 faculty members conduct leading-edge research and develop solutions and technologies that impact human health locally and around the world. World-class facilities and cores, as well as interprofessional centers and institutes, allow faculty to investigate pressing questions in a highly collaborative fashion. As a result, the more than 7,200 students, postdocs, and trainees directly benefit from working and learning alongside leading experts as they push the boundaries of their fields. For a listing of the organized research centers and institutes, visit: https://www.umaryland.edu/research/umb-research-profile/research-centers-and-institutions/