The University of Maryland, Baltimore has been named one of the 2022 Most Promising Places to Work in Student Affairs for the fourth year in a row by Diverse: Issues In Higher Education magazine in collaboration with the American College Personnel Association-College Student Educators International.
In its ninth year, the Most Promising Places to Work in Student Affairs Award is a national recognition that celebrates student affairs workplaces that are vibrant, diverse, supportive, and committed to staff work-life balance, professional development, and inclusive excellence. This year, UMB and the University of Maryland, College Park were among 16 institutions to receive the award, which uses a web-based survey to examine categories such as family friendliness, salary/benefits, and professional development opportunities.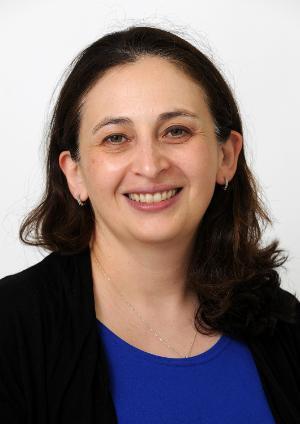 "This acknowledgement recognizes UMB Student Affairs' commitment to our staff members and to creating supportive environments that value their personal well-being and success, professional development, equity, diversity, and inclusion," said Patty Alvarez, PhD, MS, assistant vice president of student affairs. "The Office of the Provost and the University further support and assist in making UMB Student Affairs a 'Promising Place to Work.' However, this work is never done. Prioritizing staff and their experiences will assist in producing positive and innovative work environments for our employees, students, and the entire UMB community."
In its award application, the Division of Student Affairs highlighted employee benefits such as flexible and compressed work schedules, telecommuting options, and stress-reduction programs; sick, disability, vacation, personal, and family care leave that is paid; and professional development opportunities such as conferences, workshops, reading groups, mentoring, and credit and noncredit continuing education.
In the Diverse article, Alvarez said, "We remain committed to creating a positive and inclusive environment in UMB's Division of Student Affairs. We need to consistently respect, appreciate, and recognize staff on a daily basis through formal and informal means. It is important to provide flexibility to staff in addition to equitable compensation and professional development opportunities. As we continue to face multiple pandemics, these goals may not be easily accomplished but must remain priorities."
You can read more about the Most Promising Places to Work in Student Affairs Awards in the March 3, 2022, issue of Diverse: Issues In Higher Education.