A new study in the Journal of the American Medical Association (JAMA) from University of Maryland School of Pharmacy professor Julie Zito, PhD, in collaboration with the Food and Drug Administration's SafeUse Initiative, examines states' policies on the prescribing of atypical antipsychotics to children.
Concerned about inappropriate prescribing of antipsychotic medications to children, 31 states – including Maryland – have implemented prior authorization policies for atypical antipsychotic prescribing, mostly within the past five years, and with most states applying their policies to children younger than seven years of age, according to the study in the March 3 issue of JAMA.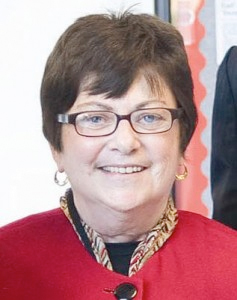 Growing numbers of children and adolescents have been prescribed these medications in recent years, particularly for poor children or those in foster care. Often, the medications are prescribed for "off-label" use – that is, to treat behavioral problems other than psychosis. Antipsychotics carry serious risks to a child's health, and evidence is lacking that this off-label use actually improves a child's functioning, according to Zito, who is a professor of pharmaceutical health services research. The researchers hope that their review might stimulate further research examining use of these medications in children.

"The findings may inform pediatric research to assess the effect of these policies on atypical antipsychotic use to ensure clinical appropriateness and to minimize unintended consequences," the authors write.

Over the past two decades, antipsychotic prescribing to youth, almost exclusively comprising atypical antipsychotic medications, was estimated to have increased from 0.16 percent from 1993 to 1998 to 1.07 percent from 2005 to 2009 in office-based physician visits. Antipsychotic use is also five-fold greater in Medicaid-insured youth than in privately insured youth, and occurs mostly for indications not approved by the FDA. In light of antipsychotic treatment-emergent cardio-metabolic adverse events, several government reports have called for efforts to improve pediatric psychotropic medication oversight in state Medicaid agencies. Such efforts have included age-restricted prior authorization policies, which require clinicians to obtain pre-approval from Medicaid agencies to prescribe atypical antipsychotics to children younger than a certain age as a condition for coverage, according to background information in the article.
Zito and colleagues reviewed antipsychotic-related Medicaid prior authorization policies for children younger than 18 in 50 states plus the District of Columbia between June 2013 and August 2014 and characterized these policies according to age-restriction criteria and whether a peer review evaluation process was present. A subset of prior authorization policies, classified as "peer review," brings clinical expertise into the review process by requiring contracted clinicians (peer reviewers) to adjudicate antipsychotic prescriptions for children.

The researchers found that 31 states have implemented prior authorization policies for atypical antipsychotic prescribing to children, mostly within the past five years. Most states apply their policies to children younger than five, six, or seven years of age. Only seven states (Alabama, Kentucky, Maryland, Nevada, North Carolina, Pennsylvania, and Tennessee) apply their policies to Medicaid-insured youth up to age 18. Seven other states (California, Colorado, Georgia, Mississippi, Nebraska, New York, and Washington) have age-restriction criteria that vary by drug entity.

Of the 31 states, 15 have incorporated a peer review process, wherein the adjudication process usually involves a psychiatrist or other physician specialty. The programs without a peer review process use automated systems or non­physician manual reviews for adjudication.

"The findings encourage pediatric researchers to assess the effect of these policies on atypical antipsychotic use to ensure clinical appropriateness and to minimize unintended consequences," says Zito.

The researchers add that potential unintended consequences of these restrictive policies include inadequate treatment, substitution of potentially inappropriate, off-label psychotropic medication classes such as anticonvulsant mood stabilizers and antidepressants, and administrative burden on prescribers.

"Additionally, Medicaid oversight programs should be concerned not only with unnecessary antipsychotic use, but also should ensure adherence to appropriate cardio-metabolic monitoring practices at baseline and during antipsychotic treatment, and support access to alternative evidence-based non-pharmacological treatments," the scientists write.