The R Adams Cowley Shock Trauma Center at the University of Maryland Medical Center (UMMC) was recently featured in an NBC News in-depth report about the gun violence plaguing America's cities.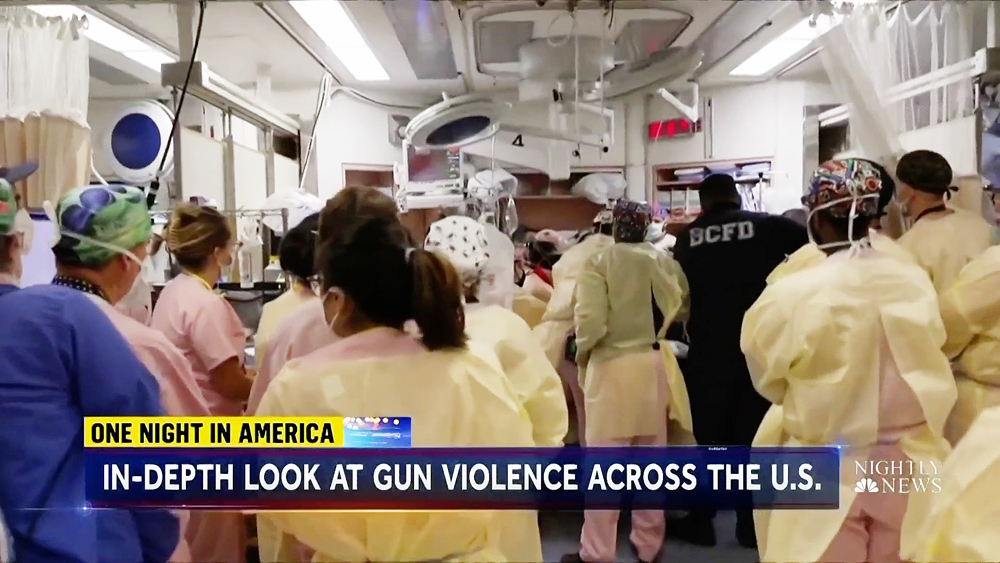 "One Night in America: An In-Depth Look at Gun Violence Across the U.S." documented the July 16 overnight shift of professions that intersect with gun violence in four American cities including a street pastor in Chicago and police officers in Houston and Philadelphia. The goal: to chronicle how pervasive gun violence is on just one night in America.
In Baltimore, NBC News was granted rare access to the Shock Trauma Center. Cameras captured heroic lifesaving efforts performed on two gunshot victims by an elite team of medical professionals for reporter Gabe Gutierrez's story "Inside a Baltimore Trauma Center as Nation Faces Gun Violence Epidemic."
Reflecting on the death of one of the patients, Thomas M. Scalea, MD, FACS, MCCM, the Honorable Francis X. Kelly Distinguished Professor of Trauma Surgery, director of the Program in Trauma at the University of Maryland School of Medicine, and physician-in-chief at Shock Trauma, said gunshot deaths are an unnecessary injury in a civilized society. "This is one night in one city in the richest country in the world. How can this make any sense?" he said.
Watch: "One Night in America: An In-Depth Look at Gun Violence Across the U.S."
Watch: "Inside a Baltimore Trauma Center as Nation Faces Gun Violence Epidemic."