Baltimore, MD – The University System of Maryland (USM) has named Claire Broido Johnson, MBA, as Managing Director of the Maryland Momentum Fund (MMF), a $10 million investment fund that supports early-stage companies affiliated with USM institutions. She joins the USM this week.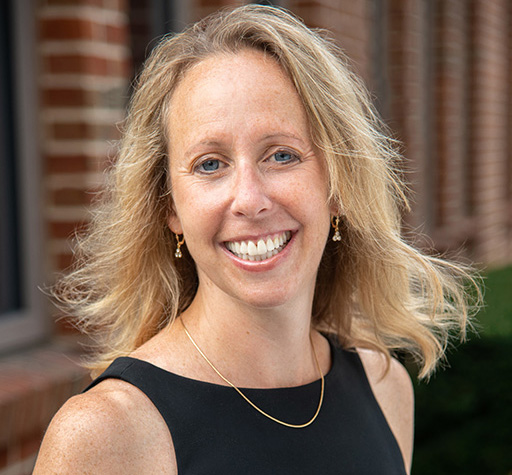 Broido Johnson's work has been focused on building and fixing early stage companies, divisions within companies, and developing and financing projects. As a senior operations executive, entrepreneur, and investor, she has a proven track record creating and managing successful businesses and products.

"Claire Broido Johnson brings almost 25 years of senior operations, finance, and startup experience across industries to this important role as Managing Director of the Maryland Momentum Fund," said USM Chancellor Robert L. Caret. "Her executive experience, focused and solution-oriented approach to growing organizations—as well as her many investor connections—will be ideal for managing this funding mechanism that is so vital to driving USM's growth in technology transfer."

The Founder of CBJ Energy, LLC, a full-service energy consultancy firm, Broido Johnson also co-founded SunEdison in 2003. By 2015, SunEdison had grown to be the world's largest solar energy services provider with a $10 billion market capitalization and 7,200 employees. In 2009, she joined the Department of Energy (DOE), serving as Energy Efficiency Advisor to the Secretary of Energy Steven Chu. While at the DOE, she managed the Office of Weatherization and Intergovernmental Programs and was responsible for deploying an $11 billion stimulus package.

"Investing in USM's entrepreneurs, intellectual property, and innovation spaces drives technology commercialization, which is an important aspect of Maryland's economy," said James L. Hughes, senior vice president chief enterprise and economic development officer for University of Maryland, Baltimore, and director of UM Ventures. "The Maryland Momentum Fund not only provides financial support, but invaluable business development. Claire's hands-on experience with businesses of all sizes will allow her to mentor the Fund's early stage startups, helping them create and execute strategic direction."

Broido Johnson is an investor in companies and participates in the Baltimore Angels and Blu Ventures investment groups. She is an Advisory Board member of Betamore, and routinely judges regional business plan contests. She currently sits on the board for the Living Classrooms Foundation.

As the MMF Managing Director, Broido Johnson will define and implement strategies to meet the Fund's dual objectives of investor returns and economic development. She will lead the sourcing and vetting of prospective companies for MMF investment and, in conjunction with members of the University of Maryland (UM) Ventures and USM teams, will work with early-stage companies to provide business advice and counseling to help them achieve success.

Broido Johnson earned a Masters of Business Administration from Harvard Business School and a Bachelor of Arts in Environmental Science and Public Policy from Harvard University, where she helped to create that major.

Contact: Mike Lurie
Phone: 301.445.2719
Email: mlurie@usmd.edu