The University System of Maryland (USM) has named business innovator David W. Wise, MALD, as director of the Maryland Momentum Fund (MMF), a $25 million fund to support startups formed within the system's 12 institutions and its incubators. He joined USM on July 24.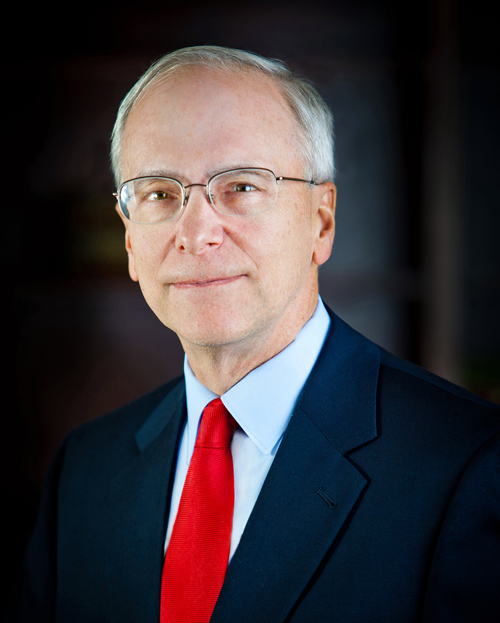 "David Wise brings more than 30 years in his business career to this important role as director of the Maryland Momentum Fund," said USM Chancellor Robert L. Caret, PhD. "His varied experience and venture capital connections make David an ideal fit to lead a funding mechanism that is vital to driving USM's growth in technology transfer."
In his most recent position, Wise was CEO of Pharos Biologicals, LLC, a company involved in preclinical and early stage clinical work on advanced DNA vaccines and vaccine delivery technologies. He is the retired CEO of the Genetics & IVF Institute in Fairfax, Va., an international women's healthcare company with operations in both the United States and China.
In 2014, Wise decided to shift the focus of his career to helping develop the innovation economy in Maryland. Since that time, he has been the venture advisor to the president of the Abell Foundation on its direct investment program. He is also an advisor to UM Ventures, the joint research commercialization effort of the University of Maryland Strategic Partnership: MPowering the State initiative between the University of Maryland, College Park (UMCP) and the University of Maryland, Baltimore (UMB), and the LifeBridge Bioincubator at Sinai Hospital.
"We're very fortunate to have David leading the Maryland Momentum Fund," said James L. Hughes, MBA, chief enterprise and economic development officer, vice president, and director of UM Ventures. "He has great enthusiasm, experience, and extensive contacts throughout the investment community. He'll be a wonderful mentor to USM-affiliated companies throughout the State of Maryland."
Wise is also a member of the Betamore Advisory Board and the Board of the Maryland Humanities Council. He serves on the Bioscience Committee of the Greater Baltimore Committee. The Baltimore native has also served as a business competition judge for Accelerate Baltimore, Beta City, and at both UMCP's Fischell Department of Bioengineering and at the University of Maryland School of Medicine.
As director of the MMF, Wise will be responsible for review and due diligence of proposals, and recommendations on investments by the fund. In addition, in conjunction with members of the UM Ventures team, he will work with early stage companies to provide business advice and counseling to help promote their success.
Wise earned a Masters of Arts in Law and Diplomacy degree from The Fletcher School of Law and Diplomacy at Tufts University and a Bachelor of Arts degree from the University of Dayton.