The University of Maryland, Baltimore (UMB) has been selected as one of "The Great Colleges to Work For" by The Chronicle of Higher Education. The results of its national survey, which were released in the magazine's Academic Workplace supplement that came out July 21, lauded UMB in the categories of collaborative governance, compensation and benefits, and confidence in senior leadership.
The national award is based on information UMB's Office of Human Resources submitted about the University's policies and practices and responses from an employee survey administered by a third party.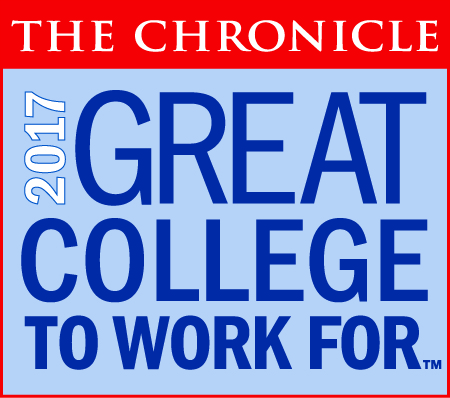 UMB joins the University of Maryland, Baltimore County as the only institutions in the University System of Maryland recognized as a "Great College to Work For" by The Chronicle. Every accredited college or university in the United States with at least 500 students was invited to participate at no cost. About 45,000 people at 232 institutions responded with 79 colleges and universities being recognized.
"I am proud that The Chronicle shares my opinion that UMB is one of The Great Colleges and Universities to Work For," said UMB President Jay A. Perman, MD. "On behalf of my leadership team, I am especially humbled that confidence in senior leadership was one of the three categories in which we received exceptional marks.
"We are justly proud of our collaborative governance, with groups like the Faculty Senate, Staff Senate, and University Student Government Association, and I share this award with their many members. And though our compensation is controlled by the state, we are happy that our generous benefits package also emphasizes work/life balance with flexible scheduling, programs for parents, support for elder caregivers, alternative transportation options, private lactation rooms for new moms, and much more."
Congratulations to all who make UMB deserving of such recognition!