Johns Hopkins Technology Ventures, Plank Industries, the University of Maryland, Baltimore, Brown Advisory and the Abell Foundation announced today that they are providing support for M-1 Ventures, a new Baltimore-based startup accelerator focused on connected health and fitness technologies. The 16-week program will be housed in FastForward East, an innovation hub on the Johns Hopkins medical campus, and will challenge startups selected from a national applicant pool to validate their business models, engage with customers, and build on traction they already have generated. Additional support for the program comes from the Maryland Department of Commerce and Village Capital.

"By focusing this accelerator on connected health and fitness, M-1 Ventures takes advantage of our regional strengths to provide startups in this business vertical with a clearer path to success," says Christy Wyskiel, a senior advisor to the president of Johns Hopkins University and leader of Johns Hopkins Technology Ventures. "M-1 participants will receive specialized support and resources from top industry researchers, entrepreneurs, and innovators that will help them develop health and fitness solutions that will drive real impact."

The program will run under the direction of Paul Singh, an entrepreneur, angel investor and co-founder of the investment firm 500 Startups, and former Wells Fargo, UBS and Bank of America executive Tony D'Agostino, a serial entrepreneur currently working with ZyGood, a medical device startup developing an external neuromodulation device to treat chronic pain. Experts from Johns Hopkins University, Plank Industries, the University of Maryland, Baltimore (UMB), Brown Advisory, and several other dedicated, experienced mentors will provide guidance to the M-1 entrepreneurs.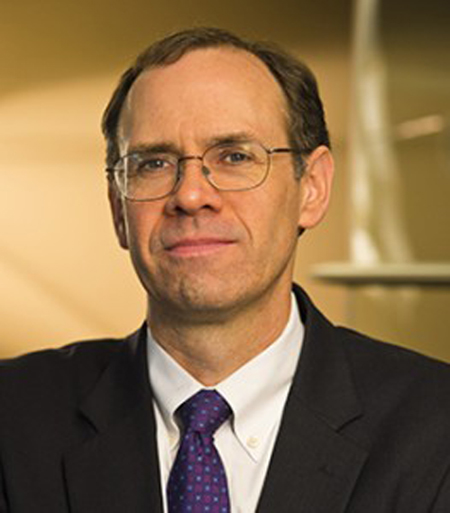 The M-1 Ventures program will launch its first cohort Sept. 5 and run for 16 weeks, which includes a Demo Day in mid-December that will provide investors and potential partners and collaborators an opportunity to get to know M-1's first cohort. The application period is currently open and will close on Aug. 4. Startups selected to the M-1 Ventures program receive:


$25,000 in equity funding
1-on-1 mentorship from investor/entrepreneurs Paul Singh and Tony D'Agostino
Co-working space in FastForward East
Access to and mentorship from connected health and fitness experts at Johns Hopkins and UMB as well as an array of other speakers
Pro bono legal/accounting services and additional business resources
Access to the industry's and region's top investors at a Demo Day
The opportunity to win one of two additional $25,000 investments
"Brown Advisory has always been proud to support Johns Hopkins' efforts to strengthen Baltimore's entrepreneurial ecosystem, and now we are excited to work alongside several of our city's leading institutions to accelerate further economic growth," says Brown Advisory CEO Mike Hankin. "We hope that our colleagues and network will be useful to the M-1 Ventures participants and that, together, we can help to deepen investor engagement across Baltimore, where talent and innovation are on the rise."

In addition to actively recruiting a diverse pool of connected health and fitness entrepreneurs, M-1 Ventures will deploy Washington, D.C.-based venture capital firm Village Capital's unique peer-review model for investment. In this model, participating entrepreneurs will rate their peers on a variety of metrics throughout the program, transforming the traditional investment paradigm of "who you know" to "what you know." The two highest-rated teams at the end of the program will receive additional investment commitments.
"We are excited to provide access to our expert researchers and practitioners to ensure that truly innovative ideas have a chance of succeeding," says James L. Hughes, MBA, co-director, UM Ventures, and VP, University of Maryland, Baltimore. "Given our collaboration around the Center for Sports Medicine, Health and Human Performance at the University of Maryland, College Park, which was seeded with a $25 million gift from Under Armour founder and CEO Kevin Plank, the timing couldn't be better. We look forward to collaborating with our partners in Baltimore to make this a destination for all connected health and fitness companies."

For more information about M-1, visit its website.

About Johns Hopkins Technology Ventures

Johns Hopkins Technology Ventures (JHTV) is Johns Hopkins University's intellectual property administration center, serving Johns Hopkins researchers and inventors as a licensing, patent, and technology commercialization office and acting as an active liaison to parties interested in leveraging university research or materials for academic or corporate endeavors. JHTV helps develop new discoveries and inventions into products and services that benefit society and transform the world. In 2016, JHTV secured more than $58 million in licensing revenue, possessed more than 2,454 active issued patents, and created 22 new startup companies. For more information about Johns Hopkins Technology Ventures, opportunities to collaborate, start a technology venture, or license a technology, visit its website.

About Plank Industries
Plank Industries is a privately held company with diversified holdings in commercial real estate, hospitality, food and beverage, venture capital, and thoroughbred horse racing, all under the Sagamore group of brands. The company is based in Baltimore, Md. Under the leadership of Tom Geddes, ClEO, Plank Industries serves as the family office and investment arm of Kevin A. Plank, founder, chair, and CEO of Under Armour, Inc.


About UM Ventures
UM Ventures is a joint initiative of the University of Maryland: MPowering the State program, bringing the University of Maryland, Baltimore and the University of Maryland, College Park together to commercialize discoveries, and create economic impact by engaging partners in industry and social ventures. By encouraging students and faculty, providing expert advice and business services, more discoveries will reach the market. By engaging directly with external partners, UM Ventures brings new investment, expanded markets, and more startup ventures.


About Brown Advisory
Brown Advisory is an independent investment firm committed to providing its clients with a combination of first-class investment performance, strategic advice, and the highest level of service. Founded in 1993 as an affiliate of Alex, Brown & Sons, a leading U.S. investment bank, Brown Advisory became independent in 1998. Today the firm serves private clients and institutions in 34 countries from eight offices globally. The firm's colleague equity ownership, experienced investment professionals, collaborative investment process, and client-first culture help to make a material difference in the lives of its clients. For more information, please visit its website.


About Abell Foundation
The Abell Foundation is a private foundation dedicated to the enhancement of the quality of life in Maryland, with a particular focus on Baltimore City. The foundation places a strong emphasis on opening the doors of opportunity to the disenfranchised, believing that no community can thrive if those who live on the margins of it are not included. Consistent with its mission, the foundation has allocated a portion of its investment portfolio to early-stage companies that offer significant social and economic benefits to the people of Baltimore City.