University System of Maryland (USM) Chancellor Robert L. Caret, PhD, announced Tuesday that system institutions will participate in Maryland Unites: Day of Service. Maryland Gov. Larry Hogan's Maryland Unites initiative grants state employees time off to volunteer their time and talents for community service.
"We are delighted to extend this opportunity for our faculty and staff to provide their experience and expertise to communities and organizations that need their help," said UMB's acting director of Human Resource Services, Roger Ward, EdD, JD, MPA, who is also chief accountability officer, vice president of operations and planning, and vice dean of the Graduate School. "UMB students, faculty, and staff already volunteer more than 2 million hours annually to residents in communities surrounding the campus and throughout the state," he said, "so there is clearly great interest here in finding more and better ways to serve our community."

State employees enrolled in Maryland Unites may participate in sponsored charity events, or serve the not-for-profit service organization of their choice on any of four prescribed days through August. UMB Human Resource Services will soon publish the details of how and when University faculty and staff may participate in Maryland Unites. A database of Maryland charities may be found on the Office of the Secretary of State's web page.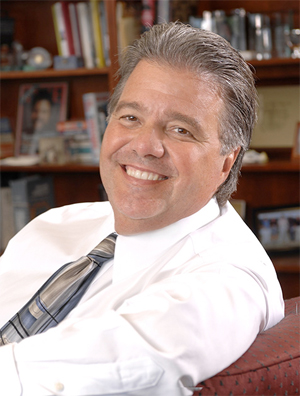 USM Announcement
University System of Maryland (USM) Chancellor Robert L. Caret announced Tuesday that the USM community will participate in Maryland Unites: Day of Service. Maryland Unites is Maryland Governor Larry Hogan's initiative for state employees to offer their time and talents through community service. The governor announced the initiative in June for employees of state agencies. Though USM has its own personnel system, Caret has committed the university system to taking an active role in this initiative.
"The University System of Maryland has a rich history of community service," said Chancellor Caret. "Our students, staff, and faculty volunteer countless hours of service through a wide range of activities each year. I applaud Governor Hogan for creating and launching Maryland Unites, and I commit USM's engagement in this important initiative."
In announcing Maryland Unites, Hogan said: "In the past few weeks, I have witnessed incredible acts of kindness and volunteerism from members of a community who truly care for one another. Maryland Unites: Day of Service is about continuing that spirit of giving back and sharing it with Baltimore City and our local communities."
As part of the initiative, the human resources offices at each of USM's 12 institutions, two regional centers, and system office will coordinate their respective employees' participation in Maryland Unites. Across the university system, employees will receive at least four hours of paid leave to contribute services to an accredited 501 (c)(3) organization of their choice.
Employees may choose to volunteer on days designated by the statewide Maryland Unites program (remaining dates are July 15, July 29, August 12, and August 26), at campus service day events to be announced by some USM institutions, or at a not-for-profit service organization selected by the employee.
Later this week, the USM Office of Human Resources will provide basic guidelines for employees' participation to the institutions and regional centers. Based on those guidelines, each institution and center will structure how their employees can participate and will provide specific information to their employees about the institution's program. Interested employees should contact their human resources offices for more information.
"I encourage USM employees to participate in Maryland Unites," said Caret. "Let me thank USM community members in advance for their continuous willingness to help enhance the quality of life for our state's residents through community service."