Maryland Gov. Larry Hogan today announced the appointment of Russell J. Strickland, at present a senior policy analyst at the University of Maryland Center for Health and Homeland Security (CHHS), to lead the Maryland Emergency Management Agency (MEMA) as executive director. At CHHS, Strickland directed the center's prestigious senior crisis management seminars for international delegations sponsored by the U.S. Department of State, Office of Anti-Terrorism Assistance.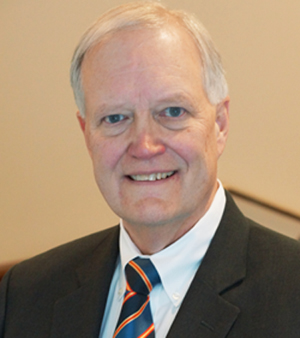 In that capacity, he supervised and/or served as a lecturer for 10 seminars held both in the United States and abroad. Strickland also assisted Montgomery County in evaluating and planning for that county's implementation of the National Incident Management System. He further supported the review and development of strategic options for the Queen Anne's County Emergency Operations Plan.
CHHS founder and director Michael Greenberger said of Strickland's appointment:
"We congratulate Russ on this prestigious appointment to head the critically important Maryland Emergency Management Agency, which is the state's lead responder to serious weather- and health-related, as well as terror-based, emergencies. His decades of outstanding leadership in many diverse and important emergency management roles and the respect Russ has garnered throughout our state and in the nation as a whole have provided invaluable guidance to us and will doubtless be a major asset to Maryland in his new and important position. While he will be very much missed, his professionalism, expertise, and dedication will certainly be of the highest benefit to MEMA and the citizens of Maryland."
With more than 50 professionals working on over 90 contracts around the world, CHHS' hands-on expertise includes strategic policy development, planning, exercise, and training in continuity of operations, emergency management, crisis management, public health, cybersecurity, interoperability, mass evacuation and sheltering, and resource management. CHHS is also a leader in law and policy education through the University of Maryland Francis King Carey School of Law, teaching legal courses in emergency management, homeland security, electronic surveillance and privacy, public health, and cybersecurity, as well as overseeing graduate specialty programs for cybersecurity and crisis management.
The University of Maryland Center for Health and Homeland Security is a nonprofit consulting firm and academic center that works side-by-side with the nation's leading emergency responder in the public and private sector to develop plans, policies, and strategies that ensure the safety of citizens in the event of natural or man-made catastrophes