The Maryland Department of Commerce has a new slate of advisors supporting its activities to grow the biotechnology and health technology industry sectors in the state. Sixteen leaders from key federal, academic and industry organizations have been appointed by Governor Larry Hogan to the Maryland Life Sciences Advisory Board (LSAB), the department announced in a Jan. 13 release.
The leaders include Jay A. Perman, MD, president of the University of Maryland, Baltimore (UMB), and the heads of two tenant companies at the University of Maryland BioPark. They are Marco A. Chacon, PhD, founder, chief executive officer and president of Paragon Bioservices, Inc., and Theodore J. "Ted" Olsen, president and chief executive officer of PathSensors, Inc.

Leaders also include Patrick G. O'Shea, PhD. vice president and chief research officer of the University of Maryland, College Park.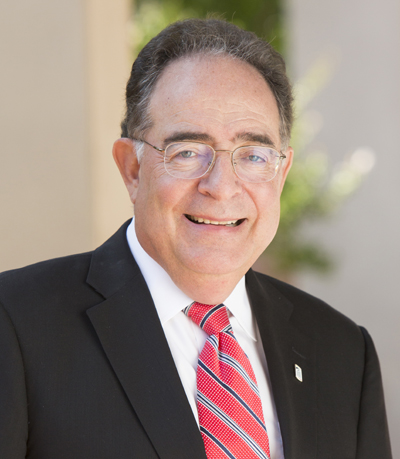 "Maryland is a leading force in the development and commercialization of new and transformative technologies in the life sciences, an industry that is growing by leaps and bounds," said Secretary of Commerce Mike Gill. "This group will bring together their diverse areas of expertise to help shape our strategy to accelerate the growth of Maryland's biohealth and technology ecosystem."

The LSAB was created by the state legislature in 2007 to assist in maintaining Maryland's position as a leader in the life sciences industry. Comprised of 18 members, the Board includes the Secretary of Commerce, a representative designated by the Maryland Technology Development Corporation (TEDCO) and 16 members appointed by the Governor.

The new appointees include a patient advocate, executives from global life sciences companies with U.S. headquarters in Maryland, small biotechnology companies, and leaders from UMB, UMCP, Morgan State University, Johns Hopkins University, Montgomery College, the National Institutes of Health (NIH); the U.S. Food and Drug Administration, and the U.S. Army Medical Research and Material Command.

Daniel J. Abdun-Nabi, president and CEO of Baltimore-based Emergent BioSolutions will serve as the chairman of the LSAB.

"Maryland is recognized as a hot bed for biotechnology innovation," said Abdun-Nabi. "It is an honor to be appointed by Governor Hogan as chair of the Maryland Life Sciences Advisory Board. I look forward to collaborating with other field experts to propel the industry forward with the goal of being at the forefront of cutting edge science and creating a positive health impact while stimulating the local economy and creating jobs."

In addition to Gill, Abdun-Nabi, Perman, Chacon, and Olsen, other members of the advisory board are: Robert Rosenbaum, president and executive director, TEDCO; Christopher P. Austin, MD, director, National Center for Advancing Translational Sciences, NIH; Richard A. Bendis, president and CEO, BioHealth Innovation Inc.; Jarrod Borkat, Head, External Collaborations, Biotech Hubs and Government Contracting - MedImmune; Douglas Jon Liu, senior vice president, head of global operations, Qiagen Sciences Inc.; Wendy Perrow, MBA, president and CEO, Alba Therapeutics Corp.; Karen L. Proudford, PhD, associate professor of management and director, Graves Honor Program – Earl G. Graves School of Business & Management, Morgan State University, and president, William E. Proudford Sickle Cell Fund, Inc.; Sanjay K. Rai, PhD. chief academic officer and senior vice president for academic affairs, Montgomery College; David W. Smith, PhD, vice president, global business development, emerging technologies, Lonza Walkersville, Inc.; Col. Andrea Stahl, PhD, director, MRMC CBRN Defense Medical Research Coordinating Office and JPC-Radiation Health Effects, U.S. Army Medical Research & Material Command; Frank F. Weichold, MD, PhD, director, critical path and regulatory science initiatives, Office of the Commissioner, U.S. Food and Drug Administration; and Christy Wyskiel, senior advisor to the president, Johns Hopkins Technology Ventures.