The University of Maryland Francis King Carey School of Law is one of US Cyber Command's (CYBERCOM) newest partners in a nationwide effort to meet cyberspace educational and workforce needs.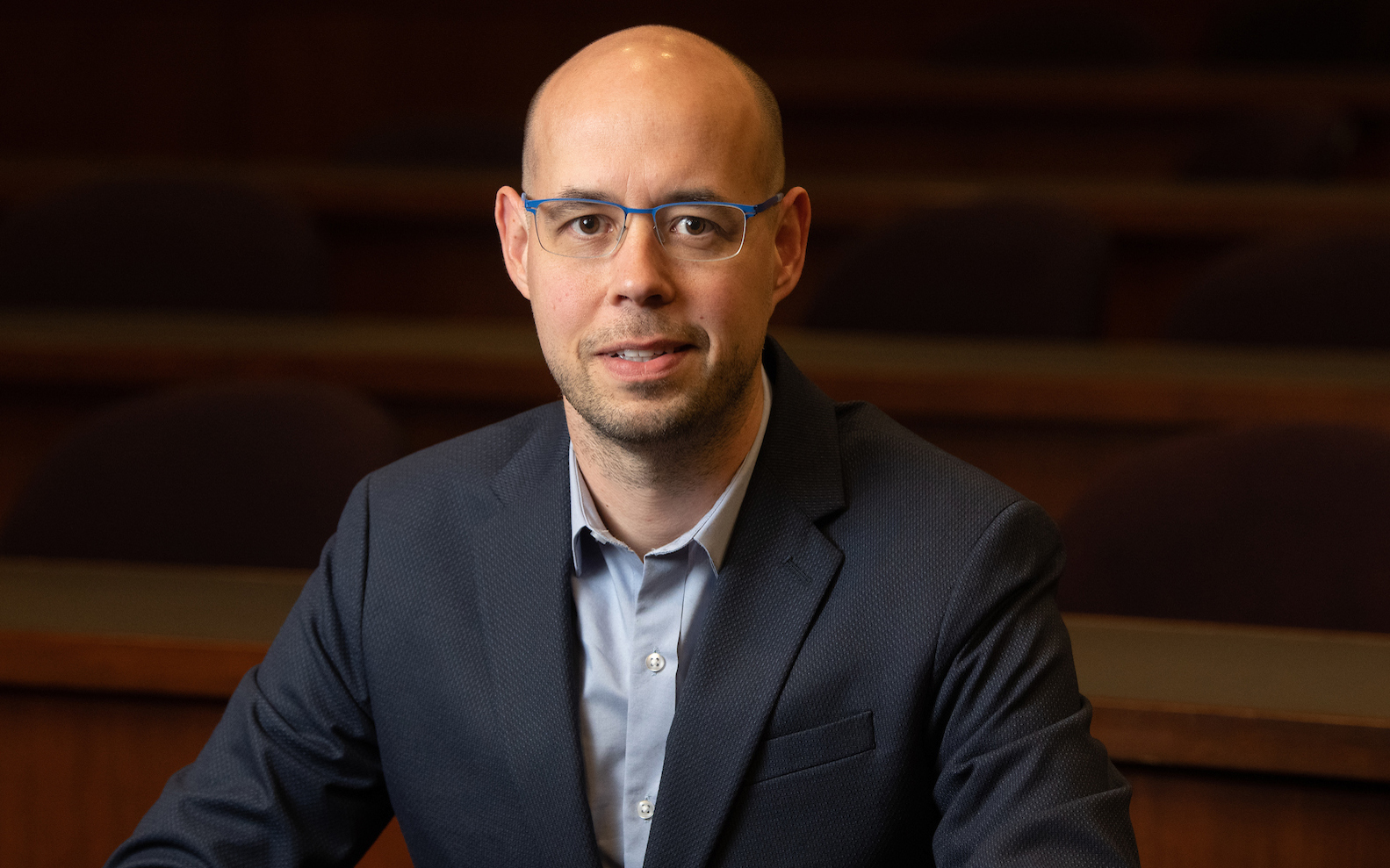 Maryland Carey Law is the first law school to take part in CYBERCOM's Academic Engagement Network (AEN), a program designed to create a robust and accessible pool of qualified cyberprofessionals.
CYBERCOM officials selected the law school due to its robust and well-established cyberlaw program, developed and led by the University of Maryland Center for Health and Homeland Security (CHHS). The academic partnership with US Cyber Command will provide a mutually beneficial relationship between the US Cyber Command, CHHS, and Maryland Carey Law.
"This field is not just about technology anymore," noted Markus Rauschecker, JD, director, CHHS Cybersecurity Program. "There are significant legal and policy issues at stake and US CYBERCOM is going to benefit from its partnership with us because we are a law school that is actively engaging on these issues."
Michael Greenberger, JD, Maryland Carey Law professor and director of CHHS, agrees. "Our extensive field work advising many state and local governments on these critically important issues, as well as our sponsorship of five cyber/academic courses we teach yearly at Carey Law, clearly drew the attention of US Cyber Command," he said. "Carey Law is the only law school in the country on this prestigious list, and Markus Rauschecker and his CHHS team are to be enthusiastically congratulated."
In total, 84 colleges and universities were selected to join the US Cybercommand Academic Engagement Network. Partners consist of 70 universities, 14 community colleges, nine minority serving institutions, four military service academies, and four military war and staff colleges.
"Cyber Command's goal for the AEN is to strengthen our relationships and communication with these participating institutions," said CYBERCOM's Executive Director David Frederick.
Benefits of the partnership include access to CYBERCOM via scheduled events and engagements with command staff, the Cyber National Mission Force, and the US military's four component commands: Army Cyber Command, Fleet Cyber Command, Air Forces Cyber Command, and Marine Corps Forces Cyberspace Command.
Rauschecker said the partnership is going to be a boon for students and faculty alike by providing access to valuable opportunities including:
Monthly Tech Talks – Faculty and students will be able to engage with US Cyber Command officials and experts monthly where they can discuss some of the latest issues confronting the nation, including such topics as election security and disinformation campaigns.
Internship and Recent Graduate Opportunities ­– Beginning in the summer of 2023, Maryland Carey Law students will be able to take part in internships at US Cyber Command to gain practical experience. There will also be opportunities for recent graduates to work with US Cyber Command.
Mentorships ­­– Students will be able to apply for mentorships for capstone projects. US Cyber Command officials will advise students so that they may produce cutting-edge work with real impact.
Research Symposia – Maryland Carey Law students and faculty will be able to present on law and policy issues at yearly research symposia that will bring together academia and government leaders. These symposia will provide occasions for US Cyber Command and academic institutions to learn from one another.
Individual speaker engagements – Students will be able to regularly hear from US Cyber Command leaders and engage in Q&As. Command leaders will also appear as guest speakers in law school classes.
CHHS, through its partnership with the University of Maryland Francis King Carey School of Law, administers and teaches nationally recognized JD and master's programs in cyberlaw and cyberpolicy. For more information about academic programs, visit: https://www.mdchhs.com/academic/graduate-programs.