When reports of milk dumping began to emerge during the early days of the COVID-19 pandemic, first-generation dairy farmer Katie Dotter-Pyle, who co-owns Cow Comfort Inn Dairy in Union Bridge, Md., put her social media skills to work by creating a popular video aimed at educating consumers about the intricate supply chain side of dairy farming.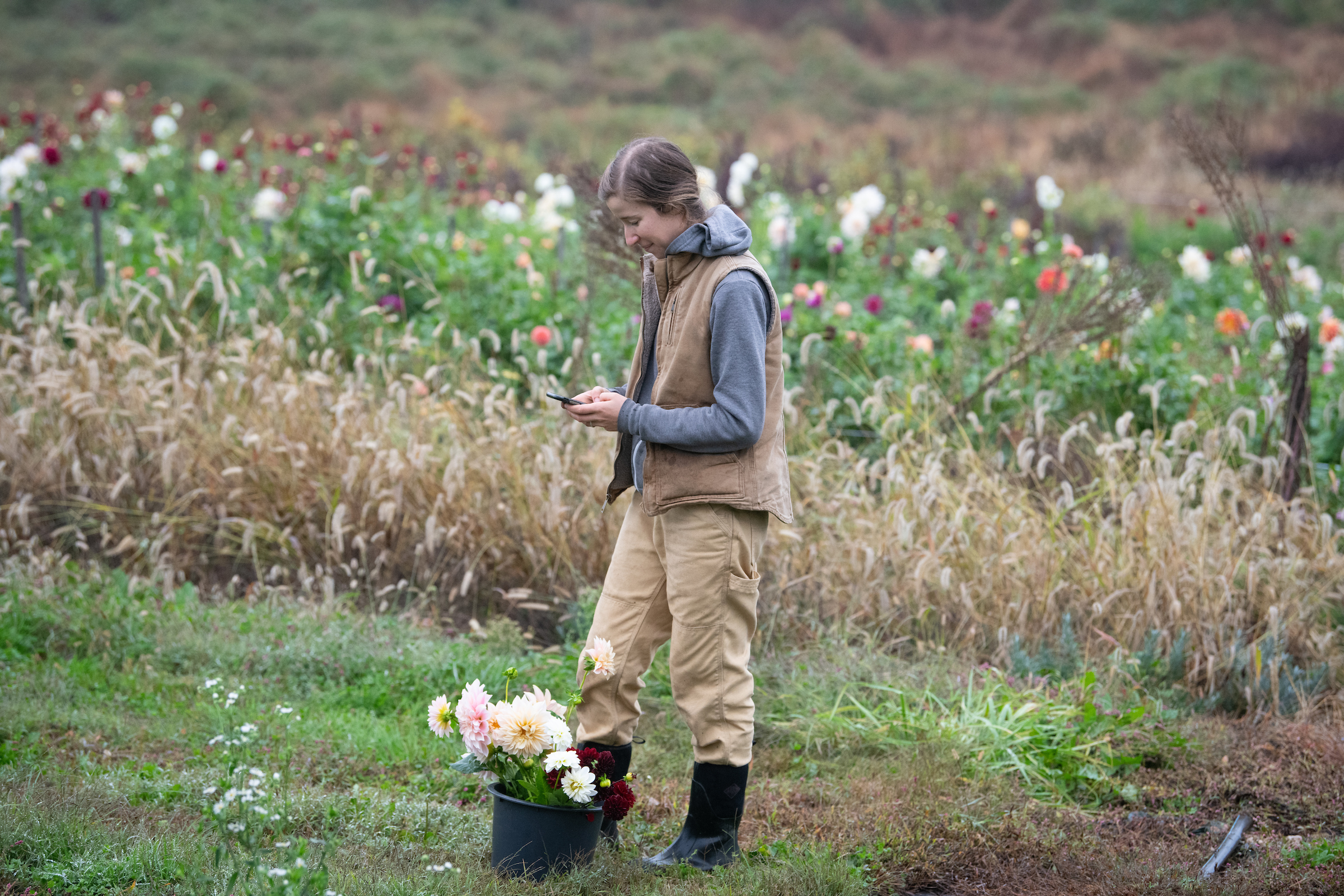 The creator of the hashtag #AskFarmersNotGoogle wanted consumers to understand the supply chain side of dairy farming and why customers couldn't just show up at her farm with a milk jug.
Dotter-Pyle was a panelist during the first session of the annual University of Maryland Agricultural and Environmental Law Conference hosted by the University of Maryland Agriculture Law Education Initiative (ALEI). The event, now in its sixth year, attracts agricultural professionals, attorneys, educators, environmentalists, farmers, policymakers, and students to discuss the complex intersection of environmental regulation and agriculture in Maryland.
This year, because of COVID-19 restrictions, the conference was held online over a period of three weeks, allowing attendees to tune in from as close as Philadelphia to as far away as the Philippines. Sarah Everhart, JD, senior ALEI legal specialist, University of Maryland Francis King Carey School of Law, says there was never a question about whether the conference would take place. "At ALEI, our job is to support Maryland's farmers by providing legal education" she said. "As long as they are working, we are working."
Dotter-Pyle joined Brooks Long, co-owner of Deliteful Dairy in Washington County; Lindsay Reames, director of sustainability and external relations for the Maryland and Virginia Milk Producers Cooperative Association; and Nicole Cook, JD, MS, environmental and agricultural faculty legal specialist, ALEI, for "Pivoting in a Pandemic: Risk Management During COVID-19 from the Perspective of Maryland's Dairy Farms." The panel focused on the impact of the pandemic on Maryland's dairy industry and how dairy farmers are traversing a new landscape that includes navigating supply chain disruptions, changing markets, worker issues, insurance, and disaster relief programs.
The Nov. 2 session also included the contentious topic of monitoring the air quality surrounding Delmarva'poultry farms. The air emissions from poultry-growing operations that consist of ammonia and particulate matter have been linked to a wide range of health issues including pneumonia and asthma. Holly Porter, executive director, Delmarva Chicken Association, and Samantha Campbell, president, Campbell Foundation, discussed the status of their joint project to monitor air emissions from poultry houses, the lessons learned from recent monitoring results, and the potential next steps for the project.
The last two weeks of the online sessions highlighted regional water quality concerns and the local and federal legal frameworks for water quality improvements. On Nov. 9, Jon Mueller, vice president of Litigation for the Chesapeake Bay Foundation, and Robert Whitescarver, farmer and former National Resources Conservation Service representative, discussed recent developments in Chesapeake Bay restoration efforts, specifically their pending lawsuit against the Environmental Protection Agency (EPA) for its alleged failure to require Pennsylvania and New York to develop implementation plans that will achieve the 2025 Bay restoration goals.
A related and hotly debated topic — the Conowingo Dam settlement — was discussed Nov. 9 featuring Charles "Chip" MacLeod, JD, general counsel, Clean Chesapeake Coalition; Jonathan May, assistant attorney general, Maryland Department of the Environment (MDE); and Denise Keehner, assistant secretary, MDE. The panel focused on the Conowingo Dam settlement and touched upon the litigation, settlement, opposition to the settlement, and status of the relicensing of the dam.
The last day of the conference tackled how the Clean Water Act impacts agriculture in the Mid-Atlantic region. The panel, which included experts Matthew Leopold, JD, partner, Hunton Andrews Kurth LLP; Don Parrish, senior director of regulatory relations, American Farm Bureau Federation; and Matt Pluta, Choptank Riverkeeper and director of Riverkeeper programs, examined changes the Trump administration made to the 2015 Waters of the United States Rule and how they apply to agricultural operations.
The conference concluded with a roundup of this year's hot topics in agricultural and environmental law and developing issues to watch for in 2021, hosted by ALEI's Paul Goeringer, JD, MS, senior faculty specialist and extension legal specialist, College of Agriculture and Natural Resources, University of Maryland, College Park (UMCP).
Despite the challenges of 2020, ALEI remains dedicated to serving Maryland's agricultural community. "I hope 2021 brings about some much-needed positive news" said Everhart, "but even if it doesn't, Maryland's farmers will be working, and we are committed to hosting our annual Agricultural and Environmental Law Conference next year, date TBD."
ALEI is an initiative of the University of Maryland Strategic Partnership: MPowering the State, a collaboration between the University of Maryland, Baltimore and UMCP that leverages the complementary missions of both institutions to strengthen Maryland's economy and advance interdisciplinary research. A critical component of ALEI's mission is to advance the understanding of laws and policies aimed at protecting Maryland's natural resources.
To watch videos of the conference, click here.