University System of Maryland (USM) Board of Regents Chair James L. Shea announced the selection of Robert L. Caret, PhD as the system's fourth chancellor. Caret has served as president of the University of Massachusetts, that state's 5-campus public research university system, since 2011. He replaces outgoing chancellor William E. "Brit" Kirwan, PhD, who announced his retirement this year after 12 years at USM's helm.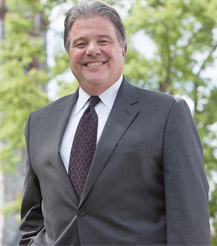 In the announcement, Shea cited Caret's "well-deserved reputation for focused and innovative leadership, even as he navigated challenging economic and political waters." Chief among Caret's accomplishments, Shea said, were the relationships he forged with state leaders that "resulted in additional state funding that allowed UMass to freeze tuition and mandatory fees for in-state undergraduate students for two consecutive years."
Caret comes to Maryland already very well acquainted with USM, having served as president of Towson University from 2003 to 2011. At Towson, Caret is credited with a 200-percent increase in research funding and the construction of several important new buildings, as well as a sharp rise in graduation rates and significant improvement in the university's rankings.
Former regent Rick Berndt led the six-month national search for a new USM chancellor. The Board of Regents noted Caret's combination of experience, insight, leadership ability, and knowledge of the system as chief reasons for his selection.
The University System of Maryland includes 12 institutions of higher learning, including the Univeristy of Maryland, Baltimore, with 153,000 undergraduate and graduate students.