In an op-ed in The Baltimore Sun, two prominent voices in the fight against HIV raised the alarm that the national surge in opioid misuse threatens to reverse gains made in the reduction of HIV transmission.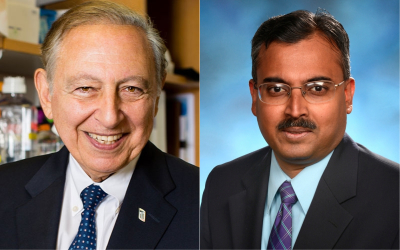 Robert C. Gallo, MD, co-founder and director of the Institute of Human Virology (IHV) at the University of Maryland School of Medicine, and Shyam Kottilil, MBBS, PhD, director of the Division of Clinical Care and Research within IHV, noted a surge in intravenous drug use is associated with notable HIV outbreaks in Indiana, Kentucky, and Massachusetts.
"Only by utilizing lessons learned from the HIV epidemic, and by acknowledging the parallel and synergistic epidemics of opioid use disorder and HIV, can we prevent another generation of young people from being decimated by these diseases," they said in the piece.
To read more about what IHV is doing to combat HIV transmission associated with opioid abuse, click here.