Eat dinner as a family. Build a circle of colleagues who are also one's friends. Take vacations. Never cancel Date Night. Exercise. Carve out time for important relationships.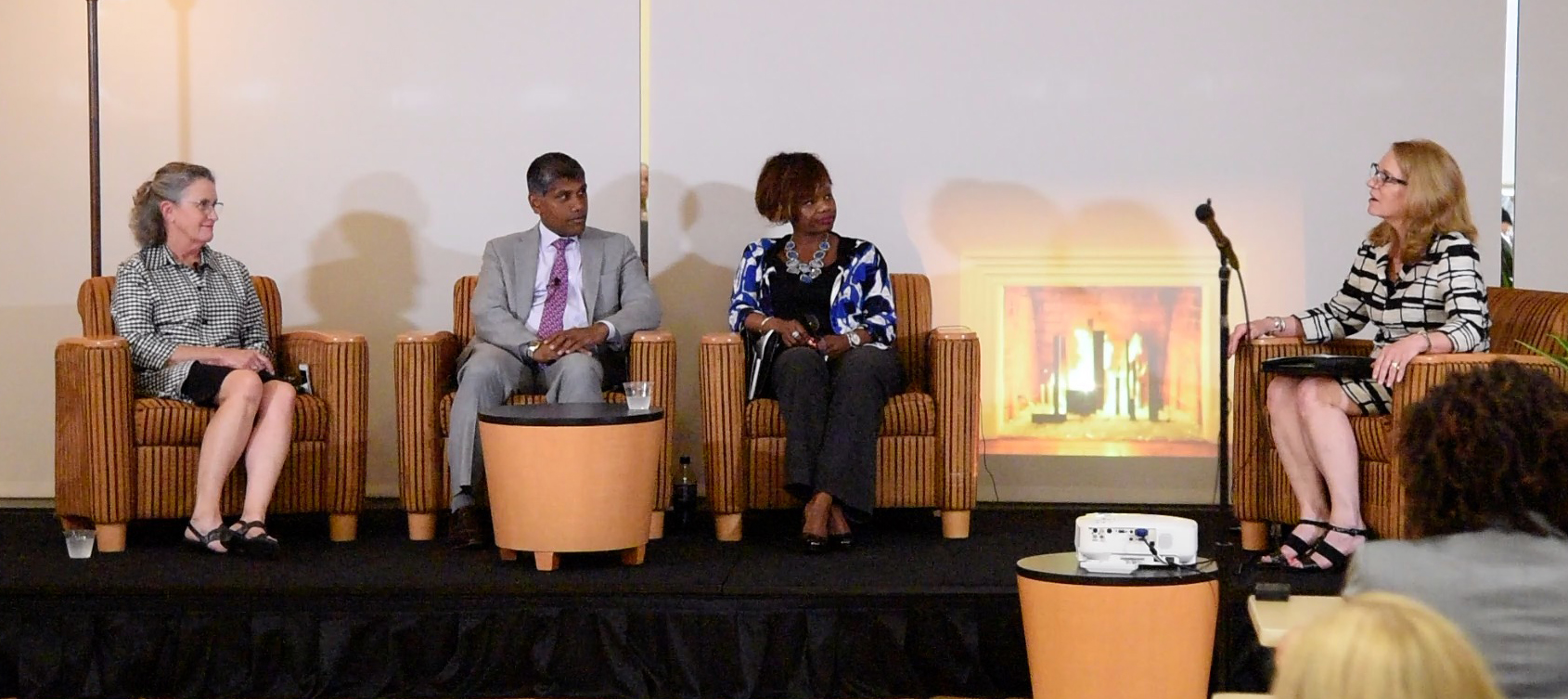 All of these things are important for keeping a positive handle on work-life balance and contribute to being a successful leader, according to a panel of health care leaders speaking Aug. 1 at a "Fireside Chat on Leadership Realities" at the University of Maryland, Baltimore.
The event at the Southern Management Corporation Campus Center was the culmination of the yearlong Leadership Development Program offered through the University of Maryland School of Nursing (UMSON) Nurse Leadership Institute. The program prepares nurses to assume leadership positions and participate as full partners in developing health care delivery models that improve health outcomes for Maryland residents.
UMSON's Kathryn Lothschuetz Montgomery, PhD, RN, NEA-BC, co-director of the Nurse Leadership Institute, hosted the chat, which featured UMSON Dean Jane M. Kirschling, PhD, RN, FAAN, Mohan Suntha, MD, MBA, president and CEO of the University of Maryland Medical Center, and Katie Boston-Leary, MBA, MHA, CNOR, NEA-BC, senior vice president of patient care services and chief nursing officer at Union Hospital of Cecil County, and president of the Maryland Organization of Nurse Executives.
To see the full fireside chat, please view the video below.