After years of hard work and steadfast perseverance, University of Maryland School of Medicine (UMSOM) medical students gathered at Joseph Meyerhoff Symphony Hall on March 18, 2022, to take part in this year's Match Day ceremony. In this annual ceremony, graduating medical students from UMSOM and around the country discover where they will begin their careers as physicians. This year was especially significant because it was the first in-person celebration with families and friends since the onset of the COVID-19 pandemic. The long-awaited day was worth the wait as students were finally able to reflect and celebrate their milestone accomplishment.
"This year's ceremony signals a slow but steady return to normal. Whatever lies inside those golden envelopes will open a whole new world of possibilities for each student," said Kerri Thom, MD, MS, associate dean for student affairs at UMSOM. "Our students' medical education was disrupted, and they entered the clinical space at the height of uncertainty. The entire practice of medicine has changed, and these students are on the forefront of what lies ahead, but I am certain they are prepared to rise to any challenge."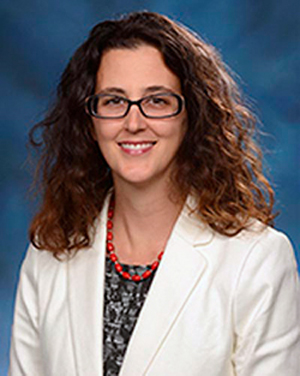 The National Resident Matching Program (NRMP) has reported that the national 2022 Main Residency Match was the largest in NRMP history, with 39,205 total positions offered and 36,277 first-year (PGY-1) positions offered, an increase of 3.1 percent over last year.
This year, 145 UMSOM senior students matched at 69 health care facilities in 25 states, compared to 68 hospitals in 25 states in 2021. A full 24 percent (35 of 145) of the Class of 2022 will stay in Maryland for their residency training, compared to 59 percent (84 of 142) in 2021.
Among UMSOM's graduating students is Kelly Bridgham, MD '22. She arrived at UMSOM after spending a year doing research at Johns Hopkins University. "It just so happened that I interviewed here at UMSOM first, but I knew right away that it was the right fit for me. Looking back at the last four years, I could not have asked for a better institution for my medical training," she said. Bridgham plans to pursue a career in academic medicine that will foster her passion for teaching, leadership, and research. She matched at Thomas Jefferson University in otolaryngology.
Jordan Tutnauer, MD '22 initially developed an interest in medicine after volunteering at local hospitals during his undergraduate studies. "I observed how doctors interacted with their patients; I instantly gravitated toward it and knew practicing medicine was something I wanted to do," he said. "For me, I love the fact that I will be helping to make life better for someone else." Tutnauer plans to work with the underserved patient population. He will be headed to Temple University Hospital for an internal medicine residency. This summer, he plans to travel internationally and focus on planning his wedding with Bridgham. They were engaged in October 2021.
For Serge Tzeuton, MD '22, his calling to medicine was very personal. "My mom was diagnosed with breast cancer during the time I was completing my undergraduate studies at the University of Maryland, College Park. From that moment, I felt inspired to work hard to get accepted into medical school," he said. "After seeing what my mom battled, I decided that I wanted to be the person who helped other people's parents heal and recover from chronic illnesses." Tzeuton plans to pursue his research interests and immerse himself in community outreach opportunities, specifically in underserved communities. He will remain in Baltimore at the University of Maryland Medical Center (UMMC) for an orthopedic surgery residency.
Ashling Zhang, MD '22, began her undergraduate education planning to major in chemistry; however, she was quickly drawn to global health studies. "I had the privilege of studying and assisting with global health research abroad, during which I realized that my interest alone was not enough to make any impact. Knowing this, I became determined to pursue a career in medicine so that I could become part of a solution to the issues I had studied so much," she said. "I am so grateful to the university for believing in the potential of the hopeful student I was four years ago and for giving me the opportunity to start this journey in medicine." Zhang will begin a general surgery residency this summer at UMMC. She plans to continue working on trauma outcomes research and contributing to public and global health projects.
As a nontraditional medical student, Natalie Hesselgrave, PhD '20, MD '22, maintains an active life outside of medicine and science. She is a loving wife and proud mom to three active children. Balancing her studies all while raising a young family has been no easy feat. "I am incredibly grateful for the help, love, and support my husband has given me for the past nine years. I get to show my children, Wesley, Evyn Mae, and Hayden, what years of hard work and dedication can achieve," she said. Before beginning medical school, Hesselgrave had a career as a mental health counselor and later worked as a research assistant at Columbia University, which ultimately gave her the confidence to pursue her dream of becoming a doctor. In May, she will be graduating as a physician-scientist from the Medical Scientist Training Program and will begin an anesthesiology residency at Yale New Haven Hospital.