The University of Maryland School of Nursing (UMSON) is pleased to announce that it has been selected for the Robert Wood Johnson Foundation's (RWJF) Future of Nursing Scholars program. UMSON is one of 25 schools of nursing nationwide to receive a grant to increase the number of nurses holding PhDs.
RWJF's program provides financial support, mentoring, and leadership development to nurses who commit to earning their PhDs in three years. UMSON is receiving its grant from Johnson & Johnson. It will select two scholars in May who will begin the Future of Nursing Scholars program this summer and their PhD studies this fall.
In its landmark nursing report, the Institute of Medicine recommended that the nation double the number of nurses with doctorates by 2020; doing so will support more nurse leaders, promote nurse-led science and discovery, and put more educators in place to prepare the next generation of nurses. The Future of Nursing Scholars program is intended to help address that recommendation.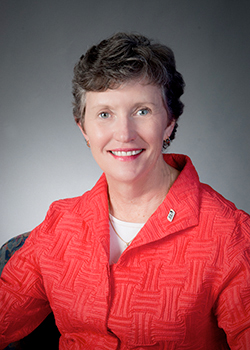 "With this nation's health care system facing significant challenges, it will take a new generation of highly educated, bold leaders who are skilled at the bedside and in the boardroom to bring about real transformational change," said UMSON Dean Jane M. Kirschling, PhD, RN, FAAN. "Nurses are critical to safeguarding the health of the nation and ensuring that health care is high-quality, safe, and accessible. PhD-prepared nurse scientists and researchers are in an optimal position to seek and identify the solutions that will make a difference in the lives of patients and families."
Less than 1 percent of the nation's 3 million-plus nurses have PhDs in nursing or a related field. In addition, the average age at which nurses get their PhDs in the United States is 46, which is 13 years older than PhD earners in other fields. This program is seen as an incentive for nurses to start PhD programs earlier, so that they can have long leadership careers after earning their PhDs.