Professional nursing and veterans' organizations held a news conference on June 28 to demonstrate support and highlight the need for a proposed rule by the U.S. Department of Veterans Affairs (VA) to provide veterans with direct access to Advanced Practice Registered Nurses (APRNs) practicing to the top of their education and training in VA facilities. 

Representatives of the groups appeared at the National Press Club in Washington, D.C., at the midpoint of the public comment period. As of June 28 at 9 a.m., more than 44,000 people had submitted comments on the proposed rule, which is by far the highest number of comments for a VA rule since online comment submission was instituted in 2006 – more than six times the total number of comments previously submitted. Over the last 10 years, a combined total of 6,030 comments have been posted during more than 150 VA comment opportunities. 

The public comment period on the proposed rule is currently underway and expires July 25. (Comments can be submitted here.)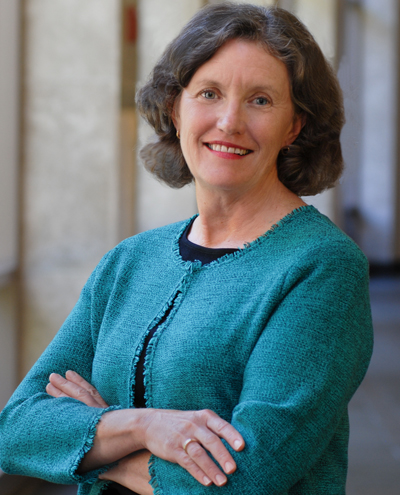 The news conference provided in-depth analysis of the proposed rule and included firsthand accounts of how it will benefit veterans and the Veterans Health Administration (VHA) by increasing veterans' access to health care provided by APRNs.


The proposed rule impacts future care of veterans as well. Many APRNs complete clinical rotations in the VA, gaining additional exposure to the unique needs of the veteran population, as noted by the American Association of Colleges of Nursing (AACN).
"When the more than 70,000 APRN students enrolled in AACN member nursing schools enter the workforce, allowing them to practice to the full extent of their education and training will serve as a strong incentive for these highly skilled providers to seek employment at VA facilities," said Jane M. Kirschling, PhD, RN, FAAN, dean and professor, University of Maryland School of Nursing, and director of interprofessional education, University of Maryland, Baltimore. 
(View the dean's remarks in the video below.)
In addition to the AACN, organizations that participated in the news conference include the American Association of Nurse Anesthetists, American Association of Nurse Practitioners, and the American Nurses Association, along with the Air Force Sergeants Association and the Military Officers Association of America.


"It's time for evidence to trump politics when it comes to the health of our veterans. And there's no evidence for the arguments of the groups opposing the rule – all baseless rhetoric," said Juan Quintana, DNP, MHS, CRNA, president, American Association of Nurse Anesthetists, who also served in the Air Force Reserves. "Our initial review of the comments submitted thus far indicates wide-reaching support for the rule from veterans and health care providers alike - roughly two-thirds of the comments submitted - and we want to encourage others to submit comments and let their voices be heard." 


"Throughout my career, I have been honored to care for this extraordinary population," said American Association of Nurse Practitioners President Cindy Cooke, DNP, FNP-C, FAANP, on behalf of the 222,000 nurse practitioners in the U.S. today. "Our veterans have given so much to our nation and deserve to have us stand with them. The proposed rule is zero risk. Zero delay. And a zero cost solution to ensuring veterans have access to needed health care. We applaud the VA for taking this important action, which will immediately improve veterans' access to care. And we are doing everything we can to support its proposal."
Cooke has provided primary care to patients for 18 years, more than 12 of those exclusively to active duty and retired military members and their families.
The Department of Defense already provides active duty personnel direct access to APRNs. Nurse anesthetists first provided health care to wounded soldiers on the battlefields of the American Civil War, and have been the main providers of anesthesia care on the front lines of every U.S. military conflict since World War I.

Capt. (ret.) Kathryn Beasley, USN, PhD, FACHE, served alongside nurse practitioners, nurse anesthetists, and other APRNs as a Navy nurse for 30 years. She supports the proposed rule on behalf of the 390,000 members of the Military Officers Association of America. Said Beasley: "In the Navy, we would never train a sailor 10 skills, then limit them to using only three. It makes no sense. No one would do that. But that's what illogical and wasteful practice limitations on highly skilled advanced practice nurses do. Our veterans need all the skills Advanced Practice Registered Nurses can provide them." 


"Health care is one of the things our veterans were promised when they raised their right hands to serve their country," said Chief Master Sergeant Robert L. Frank, USAF (ret.), chief executive officer of the Air Force Sergeants Association. "More than 80 percent of those who served in the military were enlisted, and many rely on VA health care to take care of them. The waiting is unacceptable. We're excited about this rule to allow the 6,000 APRNs currently employed by the VHA to be used to their full potential. Let them serve our veterans."
Prior to becoming the CEO of the American Nurses Association, Marla J. Weston, PhD, RN, FAAN, worked at the VHA as deputy chief officer. "I personally know the value and contribution that APRNs can make to serve our country's veterans," said Weston. "Our veterans deserve the best care that this country can provide and that requires having APRNs practicing to the full extent of their education and training. We know that when there are not enough nurses, patient mortality goes up."

More than 60 organizations support this policy change, including veterans' groups such as the Military Officers Association of America and the Air Force Sergeants Association. The policy also is supported by AARP (whose membership includes 3.7 million veteran households), and 80 Democratic and Republican members of Congress.