Richard Manski, DDS, MBA, PhD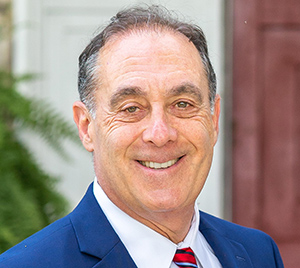 Richard Manski, DDS, MBA, PhD, is a professor and chair of Dental Public Health at the University of Maryland School of Dentistry. As the chair of Dental Public Health, he manages and provides oversight for a team of faculty and staff, educators, and researchers.
Disciplines of interest and areas of responsibility include public health, research methods, statistics, education, practice management, the school's externship program, and the Samuel D. Harris National Museum of Dentistry (NMD). Manski is also responsible for and manages a multi-institutional, multidisciplinary, and international team of researchers. Together they study the effects on dental utilization patterns associated with changes in dental coverage and changes in retirement status among older Americans.
As the executive director of NMD, Manski is responsible for all operations of the museum. The NMD is a Smithsonian Affiliate Organization, has one of the most comprehensive dental collections in the world, is the national collection for the social, cultural, economic, scientific, and technological history of dentistry, and represents the origins and development of dentistry in the United States as well as a significant portion of its development in the rest of the world. The museum received congressional designation as the official museum of the dental profession of the United States in 2003.
Manski also serves as a senior scholar at the Agency for Healthcare Research and Quality (AHRQ) within the Department of Health and Human Services (HHS). As a senior scholar, he provides advice to AHRQ staff about the editing and imputation of Medical Expenditure Panel Survey data related to use, source, expenditures, and health insurance benefits for oral health care. He also provides technical assistance and advice to the oral health community on issues related to dental policy, expenditures, dental benefit, and dental utilization data.
Manski earned his DDS at Howard University, his MBA at the University of Massachusetts, and his PhD at the University of Maryland.