UMB President Jay A. Perman, MD, a pediatrician, responded to a recent article about a dearth of young African-Americans who have been motivated to become doctors and are entering the nation's medical schools. In a letter to the editor published by The New York Times on Sept. 25, he noted how the University of Maryland, Baltimore (UMB), has begun assuming a responsibility to address the problem.
The article, "A Prescription for More Black Doctors," published in The New York Times Magazine on Sept. 13, describes a successful program to prepare pre-med students at Xavier University in New Orleans. The historically black college sends more black students to medical school than any other college. The writer described the path of one of its alumni who has become a physician.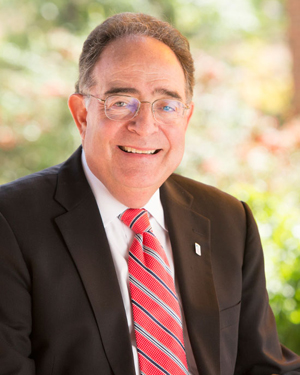 Here is Perman's letter:
Two lines caught my eye in Nikole Hannah-Jones's ''A Prescription for More Black Doctors.'' In describing Dr. Pierre Johnson's interest in medicine, she wrote: ''Something else captured his attention, too, something he had never seen before. His mom's obstetrician was a black man.''
This kind of identification is critical; black children need black doctors to emulate. I'm a doctor myself. I've worked in many medical schools and led one as dean. I've seen the country's black doctor pipeline — never capacious — shrink even further. And with fewer black doctors as role models, fewer black children aspire to the profession. We have to break this cycle.
We're beginning a program at my university to show black girls and boys in West Baltimore what a future in medicine could look like. They'll visit our labs, attend lectures and camps and learn at the knees of world-class physicians. This network will stick with them for years — through middle and high school, college, med school and beyond — building academic readiness alongside career interest. Because that's another trenchant point in the article: Xavier University's achievement is pegged to a ''shared responsibility for one another's success.'' We do share this responsibility, and so we must share the work.
Perman referred to the CURE Scholars Program, being launched in October. The partnership between UMB and the University of Maryland Marlene and Stewart Greenebaum Cancer Center identifies promising middle school students in Baltimore and prepares them for health care and research careers.