A team from the University of Maryland, Baltimore's (UMB) schools of social work (SSW), nursing (UMSON), and medicine (UMSOM) has received a three-year, $1.35 million workforce development grant from the Health Services Resources Administration (HSRA) to address the opioid crisis. The long-term goal is to build a behavioral health workforce focused specifically on this population in high-need locations and to model the effectiveness of using interprofessional core competencies to change future practice and improve health outcomes.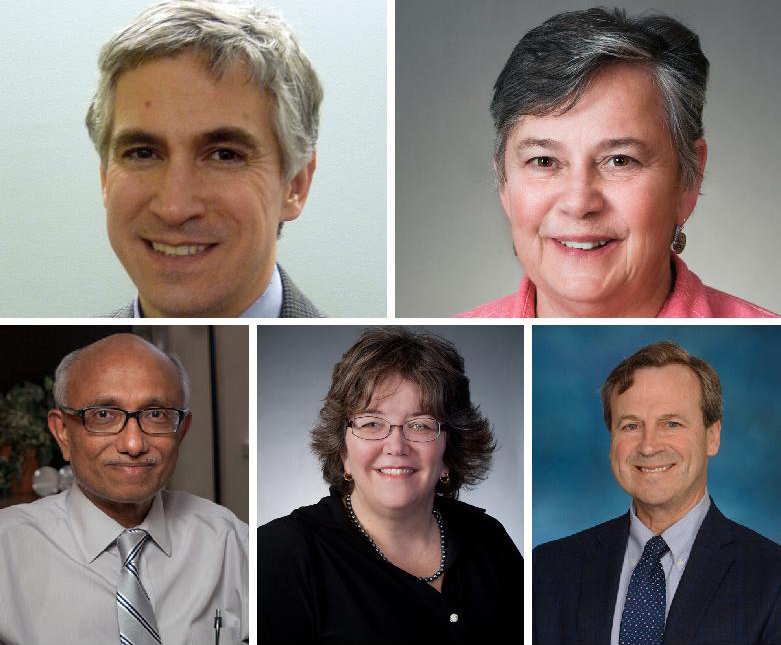 The project, titled Behavioral Health Workforce Integration Service and Education–Interprofessional Opioid Workforce Advancement (BHWISE-IOWA), will recruit and train four psychiatric nurse practitioners, one psychiatric resident, and 11 Master of Social Work students each year to become providers of behavioral health services to individuals living in high-need localities. Students will receive a $10,000 stipend and have the opportunity to train in cross-disciplinary settings responding to the opioid crisis with a commitment to practice in underserved communities in the Baltimore-Washington, D.C., metropolitan region and beyond.
Paul Sacco, PhD, MSW, associate professor and associate dean of research will coordinate the project at SSW. Charon Burda, DNP '16, PMHCNS, PMHNP-BC, CARN-AP, assistant professor, Department of Family and Community Health, and director, Doctor of Nursing Practice Psychiatric Mental Health Nurse Practitioner–Family specialty, will lead the project at UMSON, assisted by her school colleague Katherine Fornili, DNP '16, MPH, RN, CARN, FIAAN, assistant professor, Department of Family and Community Health at UMSON. Burda will serve as co-director of the grant and Fornili will be program trainer. Devang Gandi, MBBS, MD, adjunct associate professor, and Eric Weintraub, MD, associate professor, Department of Psychiatry, will organize and implement the program at UMSOM.
"We are delighted to collaborate with Drs. Burda and Weintraub on this interprofessional workforce development initiative," Sacco said. "At the School of Social Work, we understand that interprofessional education is crucial to effective team-based care. Our colleagues at the School of Nursing and the School of Medicine will enrich the learning of social work students so they can work effectively in interdisciplinary settings. In the world of opioid treatment and recovery, this is especially important. Evidence suggests that combining medication-based treatments with psychosocial approaches is the foundation of long-term recovery."
Burda added, "Utilizing the IPE [interprofessional education] core competencies can change future practice and improve the health outcomes of those we serve. We will be instilling the ethics of interprofessional practice, learning the roles and responsibility of each discipline and incorporating our plans of care through team approaches with advanced communication. This workforce development grant puts mutual respect and scopes of practice into action in a way that strengthens the collective professional response. This is a very exciting prospect and has our students modeling leadership and best practice in every site that witnesses their practice."
The project builds on six years of prior work also funded by HRSA. Since 2014, SSW collaborators have educated more than 200 UMB students for practice in integrated behavioral health settings with patients across the lifespan. Through these years of implementing workforce development projects at UMB, that team has developed a robust model for selecting and educating students, working with University stakeholders, and collaborating with community providers who are working to stem the tide of the opioid epidemic. The recent HRSA grant will extend and deepen this work in meaningful ways, adding the psychiatric NP students and the medical residents in psychiatry who will learn to practice alongside social work students. They will work with behavioral health providers who offer medication-assisted treatment and other evidence-based approaches.
Recruitment of students interested in participating in the project began this fall and will continue for the next three years. For additional information, please visit the grant website.