With each click of the mouse, people leave one more digital footprint, one more clue for big data brokers to scrutinize work habits and Internet behaviors.
Who is using this incredible wealth of information, and how?
Leaks, whistleblowers, and legal disputes have highlighted self-serving and reckless behavior by Silicon Valley and Wall Street, behavior that has a major impact on individuals as well as the overall economy.
In The Black Box Society, University of Maryland Francis King Carey School of Law Professor Frank Pasquale explores the enterprise of big data—an industry shrouded in secrecy but thought to be neutral and technical—to shed new light on automated judgment. The Black Box Society, was cited in the White House Report on Big Data.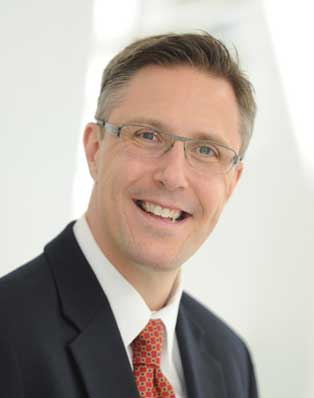 Pasquale exposes how powerful interests abuse secrecy for profit and explains ways to rein them in, demanding transparency as the first step. The Black Box Society argues society should know how the data is being used—and to set limits on how big data affects lives.
A national expert on information law and big data, Pasquale addressed data policy in the health care industry over the summer. In June, Pasquale and Professor Melissa M. Goldstein of George Washington University's School of Public Health presented a report on a panel titled "Exploring Legal Challenges to Fulfilling the Potential of mHealth in a Safe and Responsible Environment," to members of the American Association for the Advancement of Science (AAAS) Working Group on mHealth (the use of mobile communications in health care).
The panel focused on regulation, guidelines, and policies relating to mHealth which raise questions about the type of regulatory framework that will strike the right balance between facilitating innovation and deployment of new technologies, while at the same time protecting patient safety.
Pasquale also presented on data policy at the Health Privacy Summit at Georgetown Law Center in June. The Summit focused on patient identification issues, mobile application privacy, international cybersecurity, and research data. Pasquale spoke on a panel titled "Privacy, Big Data, and Mobile: Technologies Operating Outside HIPAA Protection."
Pasquale is a member of the Council for Big Data, Ethics, and Society, a national committee of academics in data science, law, informatics, and social science, supported through a grant by the National Science Foundation as part of the National Big Data Initiative.

Watch a video of Professor Pasquale: