Pumas-AI, a new company established by University of Maryland School of Pharmacy faculty members Vijay Ivaturi, PhD, assistant professor in the Department of Pharmacy Practice and Science, and Joga Gobburu, PhD, MBA, professor in the department, is proud to announce the release of its first, cutting-edge software platform for pharmaceutical researchers and clinicians.
Known as Pharmaceutical Modeling and Simulation (Pumas), the software was developed through a partnership with experts at Julia Computing. Research and software development efforts were led by Christopher Rackauckas, PhD, senior research analyst in the department, with input from independent contributor Joakim Nyberg, PhD, of Uppsala, Sweden.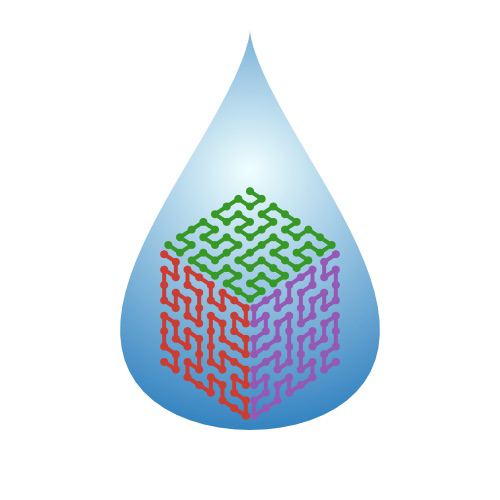 Pumas is a comprehensive platform based on the Julia programming language that contains multiple modules designed to meet the needs of analysts in the pharmaceutical industry, while also working to advance therapeutic innovation in the clinic setting.
Pumas will be the topic of a workshop at JuliaCon 2019, the year's biggest Julia conference for developers, enthusiasts, and others. JuliaCon will be held at the University of Maryland, Baltimore in Baltimore, Md., from July 23-26, including a full day of preconference workshops on July 22. A preconference workshop hosted by the CTM that day will highlight the Pumas software platform.
"The success rate for pharmaceutical innovations is approximately two percent," says Gobburu, who also serves as executive director of the Center for Translational Medicine (CTM) at the School of Pharmacy. "Pumas software is tailored to revolutionize big data analytics in health care, unlike those tools used in other fields. By combining the extensive health care knowledge of our faculty and staff with the scientific computing experts at Julia Computing, we have developed a tool that will not only benefit business leaders working in the pharmaceutical industry, but also those who are caring for patients on the frontline of health care delivery."
The Pumas software platform is the first product released by Pumas-AI, whose goal is to double pharmaceutical and patient care success rates by democratizing tools and education in the health care data analytics space. Pumas provides a wide range of analytic capabilities for pharmaceutical and biotechnology development, as well as therapeutic decision making – addressing a crucial need for pharmaceutical companies and investors, who often base their decisions on a combination of technical, regulatory, and commercial success probabilities, all of which the Pumas software can provide quantitatively.
"Pumas is our company's first product specifically designed for professionals in the pharmaceutical and health delivery sectors to bridge this gap," says Gobburu. "It leverages the Julia programming language, and combines modern artificial intelligence (AI) with traditional mechanistic models, allowing the CTM to foster one of its goals of enhancing real-world data analytics."
Julia was selected for its speed and succinctness as a programming language, which produces an interface that looks similar to R, but operates at the speed of FORTRAN. Because Pumas is created entirely in Julia, users can make direct use of the language's database, statistics, and visualization functionality – all without losing performance.
"Pumas is the first pharmaceutical modeling suite that is designed from the ground up to use modern graphics processing unit (GPU) hardware, parallelized stiff differential equation solvers, and allow for the integration of machine learning with pharmacometrics," says Rackauckas. "We are excited to not only accelerate current workflows, but also help users explore the new, realistic models that are enabled by this technology."
In addition, Julia is the programming language of choice for prominent researchers who work on projects at the cutting-edge of machine learning as well as in differential equations research, which means that, unlike many other tools, Pumas has the unique ability to directly incorporate modern techniques to achieve maximal efficiency and accuracy.
"At the CTM, we strive to develop point-of-care solutions for providers and clinicians that can help individualize treatment for patients," says Ivaturi, who also serves as a pharmacometrician in the CTM at the School. "The Pumas software platform will be instrumental in helping us optimize treatments for a number of conditions and therapeutics."
He adds, "It is going to revolutionize therapeutic decision making and allow health care organizations to benefit from payor incentives by demonstrating substantial improvements to successful patient care."
Pumas is free for education and research at universities and commercially available otherwise. Learn more about Pumas.
About Pumas-AI:
Pumas-AI was established by University of Maryland School of Pharmacy faculty members Vijay Ivaturi, PhD, and Joga Gobburu, PhD, MBA. Pumas-AI's vision is to double pharmaceutical and patient care success by democratizing tools and education in the health care data analytics space. Pumas is its first product developed to provide analytic capabilities for drug/biotech development and therapeutic decision making. It leverages the power of the Julia programming language to combine modern AI with traditional mechanistic models to gain massive computational efficiency.
About the Center for Translational Medicine:
Established in 2011, the Center for Translational Medicine (CTM) analyzes and summarizes data from experiments and clinical trials using quantitative disease, drug, and trial models, with the goal of reducing the time it takes to bring a drug to market. Its quantitative models, along with state-of-the-art development techniques – such as adaptive and enrichment trials – are integrated into tools that drug developers, regulatory agencies, and other research organizations can use to guide decisions pertaining to "go/no-go", dosage, patient population, design, endpoint, analyses, and therapeutics choices.
About the University of Maryland School of Pharmacy:
Established in 1841, the University of Maryland School of Pharmacy is ranked as one of the top 10 schools of pharmacy in the United States. It is a thriving center for professional and graduate education, pharmaceutical care, research, and community service. It creates the future of pharmacy by pioneering new roles for pharmacists in advanced clinical practice and conducting cutting-edge research in drug discovery and development, comparative effectiveness and patient-centered outcomes, and disease management. Faculty inspire excellence in more than 800 students, residents, and postdoctoral fellows through a contemporary curriculum, innovative educational experiences, and strategic professional relationships.
About Julia Computing
Julia Computing was founded by the creators of Julia. Julia is an open-source language for high-performance scientific computing, data science, and AI developed by a community that consists of some of the best people in these fields. It solves the long standing two-language problem by combining the simplicity and ease of use of dynamic languages such as Python and R with the performance of statically typed languages such as C++ - for which its creators were awarded the 2019 James H. Wilkinson Prize for Numerical Software. Julia is now taught and used for research at hundreds of universities worldwide. Julia Computing's mission is to develop products that make Julia easy to use, easy to deploy and easy to scale. It does so through a suite of products – JuliaSure, JuliaTeam and JuliaPro. For new users of Julia, live and online trainings are offered through JuliaAcademy.com.