In November, the University of Maryland School of Dentistry (UMSOD) announced Eleanor Fleming, DDS, PhD, MPH, FICD, as the school's inaugural assistant dean for equity, diversity, and inclusion. She joined UMSOD from Meharry Medical College in her home state of Tennessee, where she served as an associate professor in the Department of Dental Public Health and director of the school's Center for Educational Development and Support.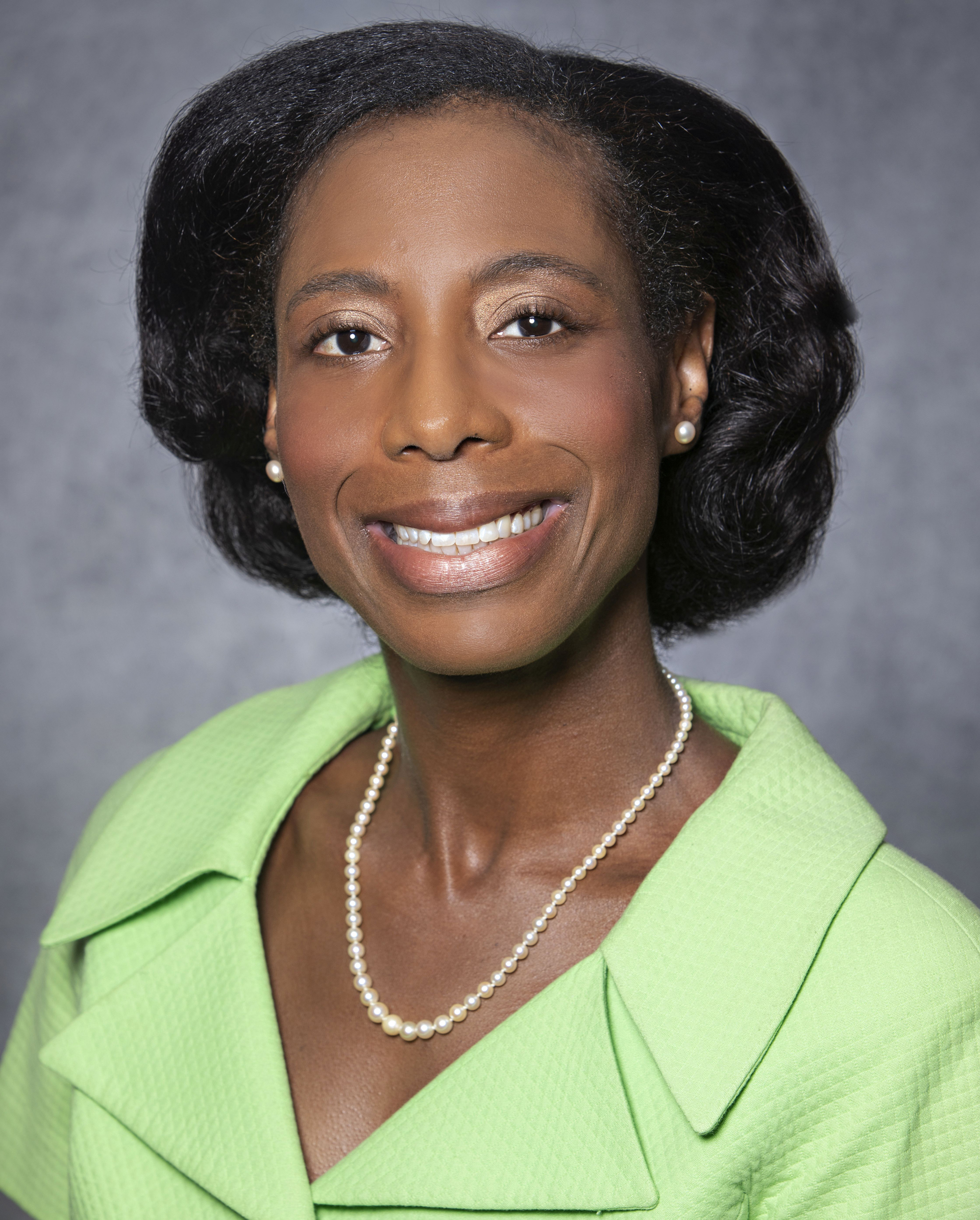 She's no stranger to Maryland, though, having previously worked at the Centers for Disease Control and Prevention (CDC) in Hyattsville as a dental epidemiologist, reaching the rank of commander in the U.S. Public Health Service.
However, in an ironic twist, the international pandemic of the past two years led her away from epidemiology as a practice of surveillance and toward a practice of equity and justice.
"The COVID-19 pandemic was really a wake-up moment," she says. "In March 2020, I thought about where I was and the path I was on — and, watching things unfold, I felt that I needed to do more."
"I felt that I could do that in the dental education world," she adds.
As a result, Fleming left the CDC for her dental alma mater, Meharry, to work directly with students and impact the next generation of oral health leaders.
"I'll be honest — I never saw myself leaving Meharry," she says.
But it was another historical moment — the death of George Floyd at the hands of the Minneapolis police, and the activism that followed — that caused another reexamination.
"I didn't really see dentistry engaged in the work of diversity, equity, and inclusion," Fleming notes. "That's not to say organizations weren't doing anything. But the needs were so great, I wasn't sure my job at Meharry would lend itself to impact."
When she first heard of the new position at UMSOD, she immediately saw its potential for effecting positive change.
"There's something about this position being at the world's first dental college," she says. "I believe that when we get this work right at Maryland, we will demonstrate to the dental community that this is how you do work: This is how you build an inclusive community in which you let people be their authentic selves."
"UMSOD is uniquely positioned to lead in this space," she adds.
Having taken "a leap of faith" and applied, Fleming was hired late last year after a national search.
Thinking broadly about the job, "I see myself as a connector," Fleming says. "In many respects, I am the person who will connect with faculty, staff, and students, to help us do the work."
And that takes everyone, she notes.
"I emphasize the 'us,'" she says, "because this isn't about me putting together my vision of where we're going to go. I can inform it, and I'm responsible for the portfolio of what we have to do, but we all have to be willing to support our institution, our culture, and ourselves in being better."
As one example, she says, "maybe that means asking people about their pronouns, and what that means about how they are received as a patient or member of our community."
Speaking of community, Fleming challenges us "to understand where we sit, not just in relation to West Baltimore, but to the rest of Baltimore and the policies and practices that created the Baltimore of today."
"I believe that if you can understand and acknowledge your history, you can move forward," she adds. "I'm trying to create a learning environment, trying to be a resource so that as we work with people who may be different than us — however we define 'different' — we can work in an inclusive way, with kindness."
Part of that history is Deamonte Driver, a 12-year-old from Prince George's County who died in 2007 from a toothache. Without a dental home, Driver was unable to see a dentist, and the infection from his tooth spread to his brain.
It is another historical moment that partially inspired Fleming, who left her promising career as a political science professor to begin her journey into dentistry. In many ways, then, her career has reached its rightful place in Maryland, at the state's only dental school.
"If I can, in a tiny way, help someone in the state where Deamonte Driver lived to have access to care, and hopefully prevent a death due to oral disease, then I will have made a difference," she says.
Such disparities in oral health go well beyond just access, Fleming notes.
"If we look at the dental profession as a whole, we know that the workforce doesn't always represent the patient population," Fleming says. "Are there opportunities to create that workforce that is going to be needed in the 21st century, not just clinically, but also in policy, administration, and education?"
While there has been much work on these issues going back decades, Fleming wants to challenge the school to "do more, to expand," as she puts it.
"We have to be open to change, and embrace it," she says.