Maryland Carey School of Law Professor Robert Percival, JD, director of the School of Law's Environmental Law Program, appeared before the U.S. Supreme Court Feb. 24 and 25, to move for the admission of seven Maryland Carey Law school alumni to the bar for the nation's highest court.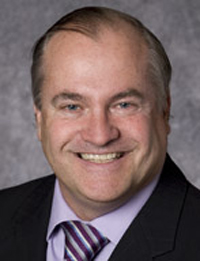 The event took place before the Court heard legal arguments. The alumni all studied with Percival in the Environmental Law Program.
The alumni are: Jomar Maldonado '03, Amber Widmayer '07, me, Rachel Shapiro '10, Catherine Faint '93, and Jeremy Scholtes '08. Jaclyn Ford '04, and Karyn Marsh '03.
"I regularly encourage my students to attend Supreme Court arguments," says Percival, a former law clerk to the late Supreme Court Justice Byron R. White. "Now that these alumni have become members of the Court's bar, it will be easier for them to do so."‌
Supreme Court bar members can sit in the Court's bar section at oral arguments. Percival, a member of the Supreme Court bar, sponsored the alumni for membership.
To gain admission to the bar of the U.S. Supreme Court, an attorney must have practiced for three years in the highest court of a state, territory, district, commonwealth, or possession. The person must be of good character in terms of both his or her private and professional lives, and complete the specified procedures, including taking an oath to serve as an upright member of the Court's bar. An attorney already admitted to the U.S. Supreme Court must sponsor potential bar members.