The Center for Innovative Pharmacy Solutions (CIPS) at the University of Maryland School of Pharmacy has partnered with MedChi, The Maryland State Medical Society, to offer continuing education courses for physicians who dispense medications to patients at their practices. This partnership comes after the passage of a new law in the State that will require physicians who want to dispense medications at their practices to complete a number of continuing medical education credits specific to the practice of dispensing.
"As leaders in pharmacy practice, faculty at the School of Pharmacy and CIPS are committed to improving patients' health through innovation, collaboration, and advocacy," says Natalie D. Eddington, PhD, FCP, FAAPS, dean and professor of the School and executive director of University regional partnerships. "We are proud to partner with MedChi to provide physicians across the state of Maryland with thorough training on proper medication dispensing practices. The cutting-edge continuing education courses taught by members of our faculty will not only support dispensing physicians in their successful completion of the requirements under the new state law, but also promote consistency and high quality dispensing of prescription medications in all settings across the state of Maryland."
MedChi and CIPS will work collaboratively to develop six or more continuing education modules that will be released for physicians across the state in four phases. The modules, collectively titled the "Physician Dispensing in Maryland Educational Series," have been designed and will be delivered by the CIPS Knowledge Enterprise -- an innovative online learning platform that offers a convenient way for health care professionals to advance their knowledge, enhance their clinical practice skills, and sharpen their competitive edge.
"MedChi is thrilled to partner with the medication experts at the School of Pharmacy to provide top-notch continuing education on dispensing practices for physicians across the state of Maryland," says Gene M. Ransom III, CEO of MedChi. "MedChi, The Maryland State Medical Society is pleased the program has been approved by the Maryland Department of Health and Mental Hygiene and the Board of Physicians to fulfill the State's new dispensing education requirement. MedChi remains dedicated to serving as Maryland's foremost advocate and resource for physicians, their patients, and the public health. This new collaboration promotes public health by helping physicians and pharmacists work collaboratively to serve the best interests of their patients."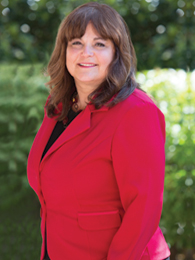 Magaly Rodriguez de Bittner, PharmD, BCPS, CDE, FAPhA, professor and chair of the Department of Pharmacy Practice and Science (PPS) at the School and executive director of CIPS, adds, "CIPS's partnership with MedChi represents a crucial step towards providing more team-based care for patients in the state of Maryland. Collaborations such as this between physicians and pharmacists help to ensure that we provide optimal use of the therapeutic agents that are available, as well as reinforce the importance of medication safety and continuity of care. We are looking forward to future collaborative efforts with MedChi to continue improving the health of Maryland citizens."
Under the new state law, physicians will be required to complete 10 Continuing Medical Education credits (CMEs) on proper dispensing practices within five years of submitting or renewing their permit to dispense medications at their practices, beginning in 2018. The first three modules developed as part of the collaboration between CIPS and MedChi launched this month are:
Law and Regulation: An Overview Taught by Frank Palumbo, BSPharm, MS, PhD, JD, professor in the Department of Pharmaceutical Health Services Research (PHSR) and executive director of the School's Center on Drugs and Public Policy, this module examines the laws relating to a physician's legal right to dispense prescription drugs that he or she prescribes patients.
Dispensing, Labeling, and Documentation Taught by Deanna Tran, PharmD, BCACP, assistant professor in PPS, this module describes the step-by-step processes for dispensing, labeling, and documentation as required by Maryland state law.
Controlled Substances and Inventory Taught by Joey Mattingly, PharmD, MBA, assistant professor in PPS, this module emphasizes the intricacies of controlled substance laws and regulations, as well as other practice nuances that will benefit any health care setting that is considering whether to dispense these medications.
For more information about the continuing education courses available through the partnership between CIPS and MedChi, please visit www.pharmacists4knowledge.org.