‌Rebuilding human bone through bone grafting is a complicated and costly process. In dentistry, bone grafts are often used to reconstruct weak jaw bones in patients who have lost teeth. Though bone grafting has become more common in recent years, success rates of the procedures still vary widely, says Negar Homayounfar, DDS, MS, clinical assistant professor in the Department of Endodontics, Prosthodontics and Operative Dentistry at the University of Maryland School of Dentistry. She is launching an ambitious new research project that examines the cellular mechanisms that impact the regeneration of human bone.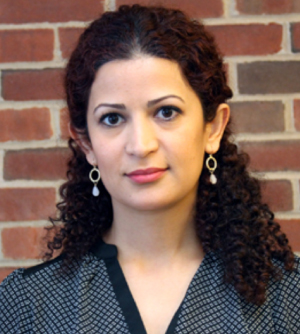 Homayounfar recently received a $15,000 GlaxoSmithKline Prosthodontist Innovator Award from the American College of Prosthodontists Education Foundation to fund her study, "Osteoinductive Potential of Demineralized Bone Matrix Allograft Materials of Distinct Embryonic Origins." She will study the behavior of bone cells that are treated with different allografts, pieces of donor bone that are used in bone grafting procedures. "Allografts induce bone cells to make more bone," Homayounfar explains. "Even though they are all made of bone tissue, we think there may be some differences between them related to their makeup.
Those differences originate when bone tissue first forms in a human embryo during the early stages of development. Different pieces of bone tissue have unique embryonic origins. Homayounfar hypothesizes that embryonic origins are a major factor that impacts how well different allografts will induce bone cell growth. She will culture bone cells and treat them with allografts of two different embryonic origins side by side to see if there are disparities in how well new bone cells grow.
Homayounfar is hopeful this initial study will lead to additional research related to the embryonic origins of allografts. "If we know more about the differences between these allografts, we may be able to improve them, which will ultimately lead to better results for our patients," she says.