The Institute of Human Virology (IHV) at the University of Maryland School of Medicine received a five-year, $50 million grant from the President's Emergency Plan for AIDS Relief (PEPFAR) to support the program, "Stop Mother and Child HIV Transmission" in Zambia. PEPFAR is a $48 billion initiative launched in 2004 by former President George W. Bush and continued by President Barack Obama. The announcement was made on the heels of IHV reaching the 1 million mark in care for HIV patients overseas.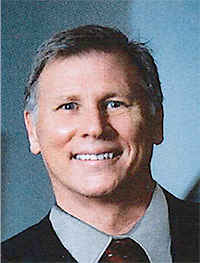 "This new funding will extend our reach and significantly grow the good work already being done by IHV's Robert Sheneberger, MD and his team to combat HIV and AIDS in Zambia," said Robert Gallo, MD, director of the IHV, and most widely known for his co-discovery of HIV as the cause of AIDS and development of the HIV blood test. "We look forward to growing IHV's effective education, diagnostic and treatment training models with the support of Zambia's Ministry of Health."
Through the five-year, $50 million grant, IHV will collaborate with the U.S. Centers for Disease Control and Prevention to expand access and utilization of services for the Stop Mother and Child HIV Transmission program, improve antiretroviral therapy coverage and effectiveness, enhance maternal child health services including the provision of better emergency obstetric and neonatal care, and lay the groundwork for expanded community treatment of HIV within the Southern, Western, Eastern, and Lusaka provinces of Zambia.
"This grant funding creates the opportunity to demonstrate the impact of connecting every pregnant woman with a community worker to expand HIV testing into the community, promote early engagement in care, and improve retention," said Sheneberger, the IHV principal investigator implementing the PEPFAR program in Zambia. "The targeted outcome is to eliminate transmission of HIV from mother to child, and improve maternal and infant survival."
Under the direction of the IHV's Division of Clinical Care and Research director, Robert Redfield, MD, Sheneberger will lead a team of experts and personnel based in both Baltimore and Zambia to implement the new grant. The team also will include a small consortium of local and international partners including the Elizabeth Glaser Pediatric AIDS Foundation, the Futures Group, the Church Health Association of Zambia, and the Zambia Ministry of Community Development, Maternal and Child Health.
The IHV will build upon its current work in Zambia including the establishment of the country's first postgraduate training programs in HIV medicine and infectious diseases, as well as providing technical assistance to numerous facilities providing integrated HIV care and treatment services.
Since 2004, the IHV has received more than $300 million in PEPFAR grants enabling the Baltimore-based Institute to care for more than 1 million people infected with HIV, to reach nearly 4 million people with prevention interventions and HIV testing, and to train 35,000 health care professionals throughout PEPFAR's target countries who have, in turn, delivered more than 100 million doses of medication.