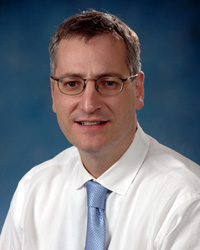 Heroin addiction is a growing problem in Kenya and Tanzania. Both countries are key transit points in the international heroin trade, and in recent years, increasing numbers of people in both countries are becoming addicted.

Because many of these users inject the drugs, they are at risk from HIV from shared needles and once infected less likely to receive the care they need to survive. HIV is a significant problem in Tanzania and Kenya. In these countries, around five percent of the general population has the disease, a rate far higher than in the U.S. According to studies, HIV rates amongst injecting drug users (IDUs) are close to 20 percent. Nairobi, the capital of Kenya and its largest city, has between 6,000 and 12,000 IDUs. Overall, the country could have as many as 30,000 heroin users, with the coastal cities being the major hot spots. The number is small compared to the U.S., but it seems to be growing rapidly. Researchers and health officials worry that in East Africa, IDUs could become a key driver of the HIV epidemic.

Now, a new project led by researchers at the Institute of Human Virology (IHV) and the Department of Psychiatry at the University of Maryland School of Medicine (UM SOM) is trying to reduce these numbers by treating heroin addicts in Kenya with antiretrovirals and methadone. The project is led by Anthony Amoroso, MD, an associate professor of medicine at the IHV, as well as Chief of the Infectious Disease Section at the Baltimore VA Hospital. Dr. Amoroso is working with a clinical team led by Eric Weintraub, MD, from the UM SOM Department of Psychiatry. The project is being developed in conjunction with doctors at Mathari National Teaching Hospital, a government teaching hospital in Nairobi.

Methadone is a synthetic opioid that is commonly used to help people reduce their dependence on heroin and other opioids. It reduces withdrawal symptoms and craving and with proper dosing blocks the effects of illicit opioids. It is taken by mouth, and can help addicted individuals reduce their illicit drug use and adhere to HIV treatment.

"Heroin use is on the rise in Africa," said Dr. Amoroso. "Access to appropriate care and treatment for these patients is really lacking because it is such a novel problem. In Nairobi, we have been working with the city government to improve the quality of HIV care with particular focus on decreasing mother-to-child transmission for over 5 years. We felt it is time to continue pushing for better services for those most affected and marginalized in these health systems. The University of Maryland School of Medicine has years of experience working with patients with IV drug addiction issues, including opioid addiction, concurrent mental illnesses, HIV infection and other infectious diseases, health policy, and social services. With the Department of Psychiatry engaged in our programming, we know we can make a real impact on helping countries struggling with emerging epidemics of IDU and HIV. The hope is that an effective demonstration will lead to scaling of services and ultimately make an impact on HIV prevention in key cities."

The program began enrolling patients in December 2014. Over the next several months it will help around 1,400 patients and add another clinic in Nairobi. Over three years, the program will receive $2.2 million from the U.S. Centers for Disease Control and Prevention as part of a larger HIV care and treatment grant that Dr. Amoroso has been leading in Nairobi since 2010.