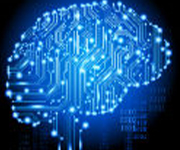 Guang Bai, MD, PhD
Research Assistant Professor, Department of Neural and Pain Sciences

SCHOOL OF DENTISTRY
Research inerests
Epigenetic mechanisms of chronic pain in the central and peripheral nervous systems in animal models.

Transcription regulation of gene expression in the central and peripheral nervous systems in chronic pain.

Epigenetic mechanisms of neural degenerative diseases.

Epigenetic mechanisms of human diseases.
Research approaches
Chronic pain animal models; Stereotactic microinjection of animal brain; Intrathecal injection of rodents; Breed and maintain transgenic animals; Most classic molecular biology technologies; DNA methylation assay; Chromosome immunoprecipitation assay; Real time RT-PCR; PCR array; competitive hybridization arrays of RNA, DNA and proteins; Assay and manipulation of non-coding RNA expression; Overexpression and interferences of gene expression using viral vectors, plasmid, and RNA interference; Cell line culture and primary neural culture; Transient and stable transfection of cultured cells; Immunohistochemistry and immunocytochemistry; Immunoblot analysis and 2D gel analysis of proteins; Analyses of protein-protein interactions and posttranslational modifications.
Publications
Han J, Kesner P, Metna-Laurent M, Duan T, Xu L, Georges F, Koehl M, Abrous DN, Mendizabal-Zubiaga J, Grandes P, Liu Q, Bai G, Wang W, Xiong L, Ren W, Marsicano G, Zhang X. (2012) Acute cannabinoids impair working memory through astroglial CB1 receptor modulation of hippocampal LTD. Cell 148:1039-50 PMID:22385967

Yang Z, Schmidt D, Liu W, Li S, Shi L, Sheng J, Chen JK, Yu H, Tremblay JM, Chen X, Piepenbrink KH, Sundberg EJ, Kelly CP, Bai G, Shoemaker CB, Feng H. (2014) A novel multivalent, single-domain antibody targeting TcdA and TcdB prevents fulminant Clostridium difficile infection in mice. J Infect Dis 210:964-72. PMID:24683195

Cao DY, Bai G, Ji Y, Traub RJ. (2014) Epigenetic upregulation of metabotropic glutamate receptor 2 in the spinal cord attenuates oestrogen-induced visceral hypersensitivity. First published online on Nov. 6, 2014 Gut PMID:25378524

Bai G, Cheung I, ShulhaHP, CoelhoJE, LiP, DongXJ, JakovcevskiM, WangY, GrigorenkoA, Jiang Y, Hoss A, Patel K, Zheng M, RogaevE, MyersRH, Weng Z, Akbarian S, Chen JF.(2015)Epigenetic dysregulation of hairy and enhancer of split 4 (HES4) is associated with striatal degeneration in postmortem Huntington brains. Human Mol Genetics 24:1441-56 PMID:25480889

Ji Y, Bai G, Cao D, Traub R. (2015) Estradiol modulates visceral hyperalgesia by increasing thoracolumbar spinal GluN2B subunit expression in female rats. First published online on March 24, 2015 Neurogastroenterology & Motility PMID:25810326