Joyce Teixeira da Silva, PhD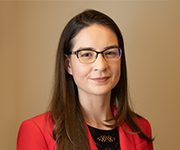 Assistant Professor, Department of Neural and Pain Sciences

School of Dentistry
PhD in Neuroscience and Pain
Research interests
Pain neuroimaging
Research approaches
fMRI in human and animal
Publications
Da Silva JT, Tricou C , Zhang Y, Seminowicz DA , Ro JY. Brain networks and endogenous pain inhibition are modulated by age and sex in healthy rats. Pain, 2020. PMID: 31977940.
Ro JY, Zhang Y, Tricou C, Yang D, Da Silva JT, Zhang R. Age and sex differences in acute and osteoarthritis-like pain responses in rats. J Gerontol A Biol Sci Med Sci. 2019. PMID: 31412104.
Da Silva JT, Seminowicz DA. Neuroimaging of pain in animal models: a review of recent literature. Pain Reports, 2019.
Da Silva JT, Letzen J, Haythornthwaite J, Finan P, Campbell C, Seminowicz DA. Do chronic pain and comorbidities affect brain function in sickle cell patients? A systematic review of neuroimaging and treatment approaches. Pain, 2019. PMID: 31045749.
Da Silva JT, Zhang Y, Asgar J, Ro JY, Seminowicz DA. Diffuse noxious inhibitory controls and brain networks are modulated in a testosterone-dependent manner in Sprague Dawley rats. Behavioural Brain Research, 2018. PMID: 29733874.
Da Silva JT, Evangelista B, Venega R, Seminowicz DA, Chacur M. Anti-NGF treatment can reduce chronic neuropathic pain by changing peripheral mediators and brain activity in rats. Behavioural Pharmacology, 2018. PMID: 30633724.